The Ninth Annual Coverage College Features True-to-Life Case Study
10.8.15
White and Williams' Coverage College® continues to grow, with more than 600 students attending the ninth annual premier educational program for the insurance industry. Coverage College provides insurance professionals the opportunity to participate in diverse curriculum of insurance liability and coverage topics.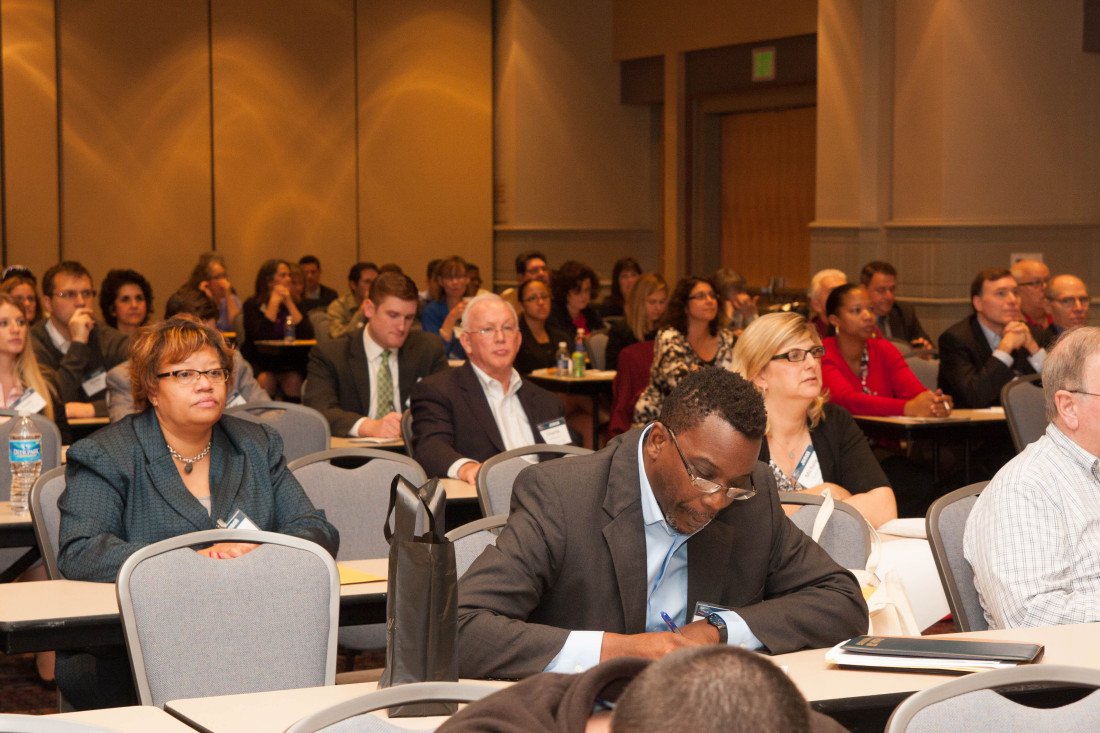 The College offered 12 Masters Classes on topics including medical marijuana, reinsurance, arbitrating and mediating complex disputes, catastrophic injury events, privacy and data breach litigation and damages. New this year, the College's General Sessions centered upon a true-to-life case study that covered a wide-range of coverage and liability issues that were discussed throughout the day. Through a variety of pre-recorded videos and live scenarios, the case played out directly in front of students culminating in a mock-trial that showcased the applications of insurance coverage law and current litigation trends. Students were the jurors and cast their votes directly from cell phones.
Throughout the event, students networked with one another and the College's ten exhibiting sponsors. The College concluded with a cocktail reception where students spun the "White and Williams Prize Wheel" for a chance to win $25,000.
If you would like to receive additional news alerts, event notifications, or correspondences pertaining to this and other industry-specific topics, please sign up by visiting the Subscribe page. Be sure to provide your contact information, including email address, and select the areas of practice or industries for which you would like to receive information.
This correspondence should not be construed as legal advice or legal opinion on any specific facts or circumstances. The contents are intended for general informational purposes only and you are urged to consult a lawyer concerning your own situation with any specific legal question you may have.
PRACTICE AREAS