Subrogation Lawyers Get Real Life Fire Training
10.27.21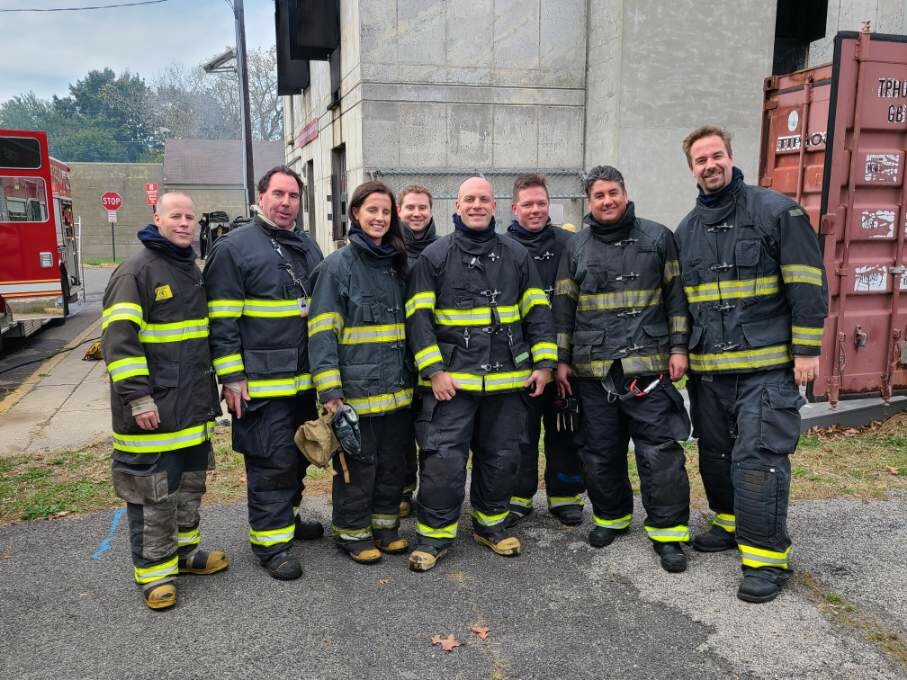 A group of Subrogation lawyers visited the Bergenfield Fire Training Academy to gain valuable insight into fire sprinkler system operations, fire spread, fire flow paths, fire suppression, heat transfer, and fire scene overhaul. Training was led by Jerry Naylis from Technical Fire Services, Inc.
The hands-on program demonstrates the Subrogation Department's commitment to provide its lawyers with practical learning opportunities outside the courtroom.
Lawyers included Chris Konzelmann (also Captain, Moorestown Fire Department), Matt Ferrie, Gus Sara, Lian Skaf, Ryan Bennett, Melissa Kenney, Jonathan Millis, and Blaise Richards.
If you would like to receive additional news alerts, event notifications, or correspondences pertaining to this and other industry-specific topics, please sign up by visiting the Subscribe page. Be sure to provide your contact information, including email address, and select the areas of practice or industries for which you would like to receive information.
This correspondence should not be construed as legal advice or legal opinion on any specific facts or circumstances. The contents are intended for general informational purposes only and you are urged to consult a lawyer concerning your own situation with any specific legal question you may have.
PRACTICE AREAS