Greg Capps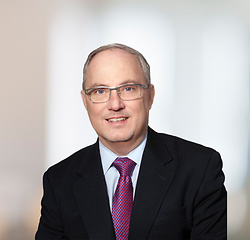 Greg Capps is a Partner in the Philadelphia office and member of the Pro Bono Committee. His bio is available here.
How did you select an organization to support? What would you want someone to know about the organization?
Providing pro bono service is something that I have done since before I started to practice law. I was first introduced to pro bono work while attending law school at night and working full-time as a law clerk in Philadelphia. I was called upon to help out with a pro bono matter that was sent to the firm I was working for through the VIP Program in Federal Court. I was really excited about being given the opportunity to assist a pro se prisoner who was pursuing a claim on behalf of her children while in DHS care. It was immensely satisfying to be able to help someone in need. From that point forward, I have always provided some form of pro bono work while practicing law to be able to give back to the greater community.
How did you select an organization(s) to support? What would you want someone to know about the organization(s)?
Currently, I do work for various organizations, including the Support Center for Child Advocates where I serve on the Board of Directors, Senior Law Center, HIAS Pennsylvania and the Advancing Civics Education Program through the Philadelphia Bar Association. My choice of organizations for which to provide service have typically revolved around issues that I think are important. By way of example, I believe that children are the most vulnerable of individuals and being able to help kids by representing them through the Support Center for Child Advocates is a way to help protect the most vulnerable, while at the same time being able to teach civics to high school kids provides an opportunity to educate and empower them about government and their role in society, which provides another way to help the most vulnerable.
What value does pro bono service provide you and your clients?
Obviously, providing pro bono service gives value to the client because the client may not otherwise be provided the service. In the context of doing work for the Support Center for Child Advocates, without representation for children who are caught up in issues involving DHS, the best interest of the child could be lost. By providing the representation to these children, we are making certain that their interests are being considered at every turn. For me, personally, providing this service is incredibly rewarding and gives me the opportunity to learn a new area of the law and court system, because the family court system is not something I would otherwise be familiar with.
Why should other lawyers get involved in pro bono service?
There are so many reasons why other lawyers should get involved with pro bono work, but the two main reasons I would say are (1) because people really need your help and (2) it will make you happy.
What advice do you have for lawyers who want to get involved in pro bono service?
A few pieces of advice that I would give to lawyers who want to get involved are, first, pick your passion and go with it. Unless you are really invested and interested in the mission of the organization you probably will not find the work fulfilling. So, take the time to research different organizations and find those that you most align with and put in the energy that meets with your passion. Second, don't be afraid to step outside of the box and work in an area that is unknown to you. Doing pro bono work provides an excellent opportunity for an attorney to learn another practice area and might provide you with the competence to practice in another area of the law. Third, embrace the opportunity and learn as much as you can. Not only might you learn a new practice area, but you may also pick up other skill sets that are helpful in your day-day-practice, including time management, client relation or other organizational skills.