Nicole Demby (Whittington)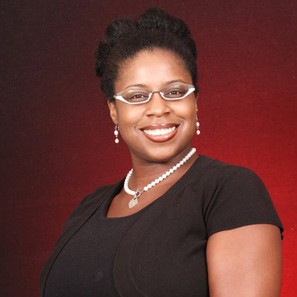 Summer Associate, 2001 and Associate, Commercial Litigation, 2002 - 2010
Currently Director of Employee Relations/Development at MHG, LLC (Magna)
With the firm for eight years, Nicole left in June 2010 to become the Director of Employee Relations/Development at MHG, LLC (Magna), a privately held hotel real estate investment firm based in Warwick, RI, that is dedicated exclusively to hospitality investment, development and management. With currently over $1 billion in hotel real estate under management and development, Magna has created a premiere hotel portfolio with franchises such as Hilton, Marriott and Starwood to name a few.
Q. Tell us a little about your current position
A. In my role as Director of Employee Relations/Development, I provide advice, counseling and guidance to all levels of management and staff in the New York City region. I also assist the Vice President of Human Resources in the design, planning and implementation of Magna's employee relations programs, policies, and procedures; ensuring policies are consistently applied as they relate to employee relations. Lastly, I oversee the training and development of our supervisory and management teams.
Q. Who were your mentors at White and Williams? How do you mentor others?
A. I had a "dream team" of mentors during my time at White and Williams – Mike Onufrak, David Haase, Debbie Rodman Sandler and Wes Payne. During my tenure at the firm they each took a personal interest in different aspects of my development as an associate, for which I am eternally grateful.
Mentorship has been a big part of my professional and personal development. As a professional female of color, I feel as though have an obligation to uplift and serve the young adults in my community who are eager to advance to their fullest potential. Currently, I mentor a young woman from Brooklyn, NY who is in her senior year at Temple University. I also mentor several employees within my company who have expressed interest in future management opportunities.
Q. What was your favorite memory from your time at White and Williams?
A. I have many fond memories from my time at White and Williams. On a professional level, my fondest moment was trying my first federal case on my own– Munoz vs. Frankford CDC—and winning on directed verdict. On a personal level, a favorite memory of mine was when Joe Foster would pass by every office in the firm to round up folks for our long standing traditional meetings at McGillian's.
Q. What was your transition like from private practice to your current position?
A. My transition from the firm into my current role was seamless based on the fact I had a successful career in Human Resources prior to law school. However, the biggest adjustment I faced when moving from White and Williams to Magna was not being required to track billable hours. Also, a close second was focusing on one client as opposed to juggling the needs of several at the same time.
Q. What do you do when not working?
A. Eight months ago I welcomed my first child, Skylar. When I am not at work I am learning the art of being the best mother I can be for her.