Gwen Roseman Stern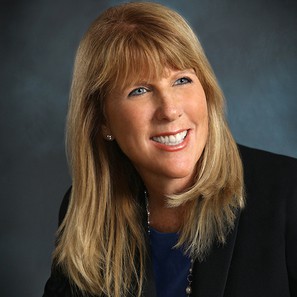 Associate, Litigation, 1988 - 2004
Currently the Director of Trial Advocacy and Associate Teaching Professor at Drexel University Thomas R. Kline School of Law
With White and Williams since 1988, Gwen left in 2004 to become the Director of Trial Training at Temple-LEAP (Law Education and Participation), whose mission is to educate non-lawyers, particularly middle and high school students from Philadelphia area schools, about the law and citizenship. From there she spent some time with her husband, Andy Stern, at Kline & Specter, PC, doing medical malpractice and products liability cases, before joining the faculty at Drexel University Thomas R. Kline School of Law as a Director of Trial Advocacy and Associate Teaching Professor in 2007.

Q: Describe your current position?
A: As the Director of Trial Advocacy and an Associate Teaching Professor, I teach evidence; pre-trial, intro, and advanced trial advocacy; coach trial teams; supervises all adjunct professors in the program; and mentor students. In addition, I am the Director of the Marshall-Brennan Constitutional Literacy Project, which sends teams of law students into high schools to teach students about rights and responsibilities under the Constitution. The program culminates in a local moot court competition, which leads to a national competition. Our teams have done really well nationally.

Q: How did your time at White and Williams help you prepare for this role?
A: At White and Williams I was taught by "the master," Allan Star. He taught me as a mentor and as a professor would, which in turn is how I try to teach my own law students. I really owe a lot of gratitude to Allan and White and Williams for the training that prepared me to be successful at teaching.
Q: Who were your mentors at White and Williams?
A: Allan Star was truly the most phenomenal mentor anyone could have. All I've ever wanted to be was a trial lawyer. In November of 1991 I had my first child and still had my dream of being a trial lawyer, but also wanted to work part-time to be with my child. At that time a part-time trial lawyer just didn't really exist, but Allan believed in me enough to let me work part-time while I wasn't on trial, which gave me the tremendous opportunity to continue to be a trial lawyer and also raise my kids. He really gave me an opportunity of a lifetime.
My other mentors at the firm were Don Ladd and Dick Kolb. Everyone I worked with was so amazing. We all really wanted to see each other succeed. We were really one happy family - we even had lunch together every day!
Q: What are some of your favorite memories from your time at White and Williams?
A: There was such a great sense of camaraderie at the firm. Whenever anyone had a case we would all go into the "war room" and work together to help each other develop the best case base possible. The collegiality was unlike any other firm.
When I have students who are interviewing at White and Williams I get so excited because I truly believe it's one of the best firms to work for. I received really strong hands-on training and was given responsibility early on. It was an amazing opportunity to develop as a lawyer.
Another specific memory I have is of winning one of my first trials for a doctor. When I got back to my office there was a big bouquet of flowers waiting for me from the client.
Q: What was your transition from private practice to teaching like?
A: The biggest transition for me was not being in a courtroom anymore. I really missed it. But now I teach students through demonstrations so I'm still "performing." I do miss being on trial a bit - but I like being a professor more!

Q: What do you do when not working?
I'm married with three kids and we really like to travel. I'm also very active and do a lot of hiking, biking and skiing.

Q: How do you give back to the community?
A: I am Co-chair of the sponsorship committee for the Daniel B. Allanoff Foundation, a nonprofit founded in memory of a law school classmate who died of Acute Myeloid Leukemia (AML). I do a lot of fundraising for the Foundation.