Wes Payne Receives Defense Attorney of the Year Award
7.24.19
Wes Payne was recognized by the Pennsylvania Defense Institute (PDI) as the Defense Attorney of the Year. The award was given at PDI's Annual Conference held in Bedford Springs, PA on July 11th.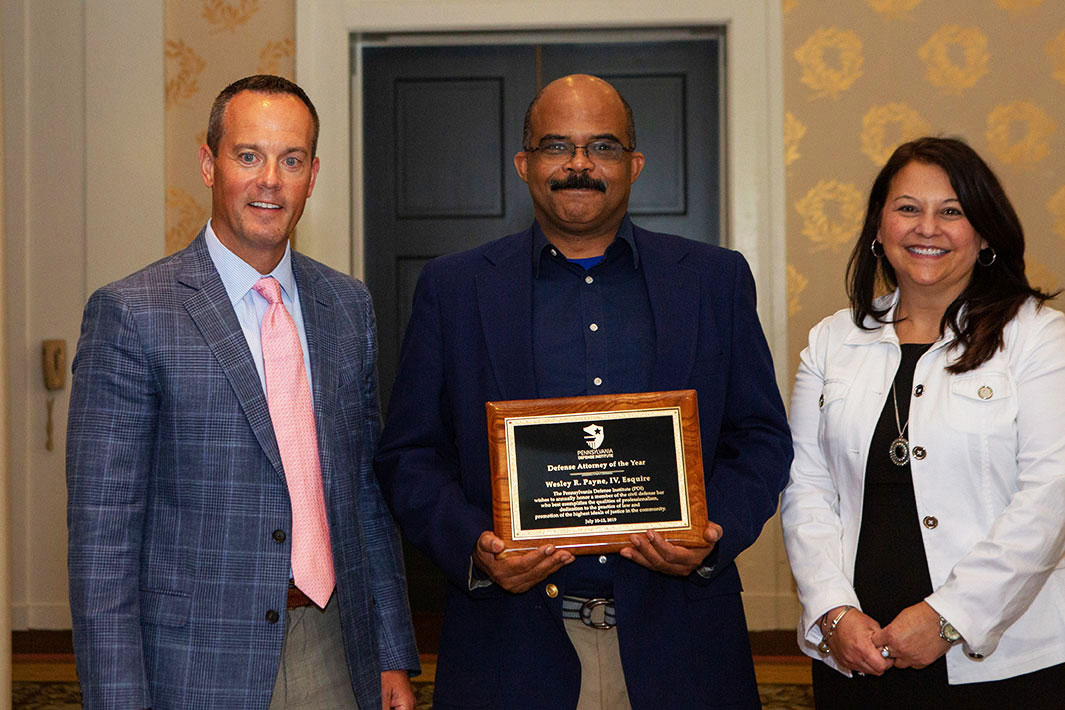 The annual award honors an attorney that "best exemplifies the qualities of professionalism, dedication to the practice of law, promotion of the highest ideals of justice in the community, and has a demonstrated commitment to PDI and its members."
Wes has over 30 years of experience representing insurance carriers and insureds in first and third-party litigation matters. He is Chair of the firm's Diversity Committee, Co-Chair of the Pro Bono Committee and Chair of the firm's Homeless Advocacy Group. He also serves on several pro bono and civil boards and is active in several legal organizations, holding leadership positions with many of them.
If you would like to receive additional news alerts, event notifications, or correspondences pertaining to this and other industry-specific topics, please sign up by visiting the Subscribe page. Be sure to provide your contact information, including email address, and select the areas of practice or industries for which you would like to receive information.
This correspondence should not be construed as legal advice or legal opinion on any specific facts or circumstances. The contents are intended for general informational purposes only and you are urged to consult a lawyer concerning your own situation with any specific legal question you may have.
PRACTICE AREAS