Subro Sessions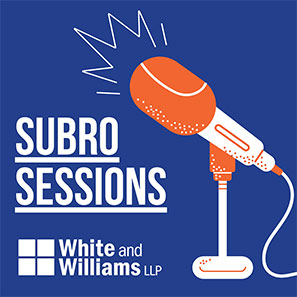 The Subrogation Department proudly presents our new podcast, Subro Sessions. This podcast provides insights into the world of subrogation. You'll hear from various lawyers in our subrogation department discussing the latest legal updates, news and trends as well as strategies for litigation, mediation and recovery. We'll also bring in industry experts to get their perspectives.
Subscribe to Subro Sessions on Apple Podcasts or follow the podcast on Spotify so you never miss an episode.
---
---
This podcast should not be construed as legal advice or legal opinion on any specific facts or circumstances. Prior results do not guarantee a similar outcome. The contents are intended for general informational purposes only, and you are urged to consult a lawyer concerning your own situation with any specific legal question you may have.