Robert A. Whitney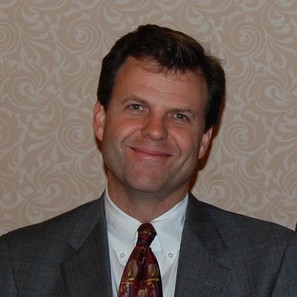 Counsel, Commercial Litigation, 2009 - 2011
Currently Deputy Commissioner and General Counsel of the Massachusetts Division of Insurance
Although only at the firm for two years, Rob had a long history working closely with the firm and partners Patti Santelle and Guy Cellucci well before he joined the Boston office. He left in 2011 when he was appointed Deputy Commissioner and General Counsel of the Massachusetts Division of Insurance.

Q: Tell us a little about your current position.
A: I provide advice to the Commissioner of Insurance and other state officials on the interpretation and application of the state's insurance laws. There are a total of 17 lawyers and staff in my department. I also supervise the Division's Special Investigations Unit, where we look into fraud and illegal acts by insurance companies, producers and adjusters, as well the Division's Motor Vehicle Board of Appeal, which handles appeals from consumers concerning "at fault" automobile accident determinations. Every day is something different, which is one of the things I love about this job.
Q: How did your time at White and Williams help prepare you for this role?
A: I try to run my department like a small law firm. A lot of the attorneys in my department don't have a traditional law firm background, so doing this has somewhat changed the dynamic, but definitely in a good way. We have monthly meetings where we discuss what matters everyone is working on, and we have strong teams of lawyers working together in particular areas like health care, auto and enforcement matters. I have tried to ensure that the advice that we render has a solid legal background and our legal opinions read like court decisions – my goal is that our opinions be "bulletproof." It's a challenge that everyone has risen to.
Q: What is your favorite memory from your time at White and Williams?
A: One of my favorite memories was the time I worked on a trial in Pittsburgh with Patti Santelle. It was the first time we were working together on a case for the same client, although we had worked on insurance coverage cases for different clients but on the same side for many years. It was an complex insurance coverage case and it was ultimately settled favorably for the client. Patti and I tried the initial phase of the case before the Court in Pittsburgh, and it was a great experience to work directly with Patti on this matter. Patti is an excellent lawyer, and I have learned a lot from her over the years.
Q: What do you do when not working?
A: I'm likely sailing or skiing. I have a house in Maine and a young family (a son, 7, and a daughter, 5), and we all like to do outdoor activities together.
Q: How do you give back to the community?
A: I'm very civically involved. I am the Vice President of the Massachusetts Reinsurance Bar Association; a member of the Steering Committee of the Boston Bar Association's Civil Rights & Civil Liberties Section; and I am on the Board of Directors for the Beacon Hill Civic Association. Also, I was until relatively recently the President and Chair of the Board of Directors of the Disability Law Center of Massachusetts, a position that I held for almost ten years.