Mary Levy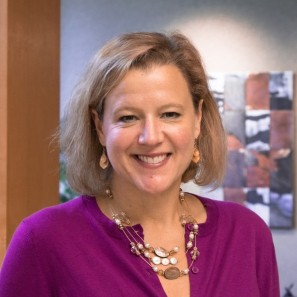 Associate, Litigation, 2002 - 2010
Currently an Assistant Professor of Law at Temple University's Beasley School of Law
Q. Tell us a little about your current position.
A. I've been a professor at Temple University Beasley School of Law since August of 2010 where I teach legal research and writing, and civil procedure.
Q. How did your time at White and Williams help you prepare for this role?
A. I received outstanding training at White and Williams from some of the very best litigators in the city. Through my experience at White and Williams I was given a lot of opportunities to write complex briefs on a wide range of issues. I've been able to take my experience and all that I learned at White and Williams and convey it to my students. I work to train my students to write in a way in which they would succeed at a firm like White and Williams.
One of the many great things about White and Williams is if you work hard and do good work the partners will give you more responsibility. For example, I was only three years out of law school and attorneys at White and Williams allowed me to brief and argue two cases in front of the Pennsylvania Supreme Court.
Q. Who were your mentors at White and Williams and how do you mentor others?
A. I had a number of mentors at White and Williams, but the ones who stick out in my mind include Ed Koch, Richard Kolb and Anna Bryan. Ed was my main mentor and supervising attorney who taught me everything I know about appellate advocacy.
I mentor others by trying to be available to younger attorneys and students. I try to help my students and recent graduates of the law school with networking and introduce them to the attorneys I know. White and Williams was a collegial environment where partners had an open door policy. I also try to maintain an open door policy for my students and young attorneys.
Q. Do you have a favorite memory from your time at White and Williams?
A. I have many great memories. The most prominent one is the time I tried a case with Anna Bryan, where she let me argue the motion for nonsuit, which happens at the close of the plaintiff's case. The trial took place in Scranton. When I was arguing the motion for nonsuit, the Judge came down off the bench without his robe and he sat near me. It was weird to have the judge hanging out as if he was my buddy. I was used to a more formal setting. Due to my discomfort, I nicely asked the Judge if he would mind sitting on the bench and if he'd put his robe on. He started laughing at my request and then said he would sit on the bench, but wouldn't put his robe back on. To this day Anna still talks about the Judge sitting next to me during the motion.
In the end, we won the case.
Q. What was your transition from private practice to teaching?
A. White and Williams prepared me for any subsequent job. A high standard of practice and professionalism was always expected. I've been able to use that training to transition into the different environment of teaching. One of the reasons I'm a successful professor of law is the high standard of practice and professionalism that I learned at White and Williams, which I demand in my classroom.