Lauren Brill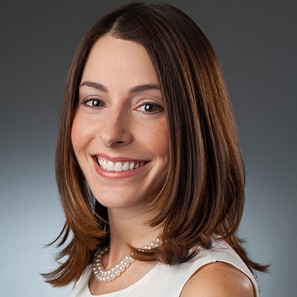 Associate, Commercial Litigation, 2005 - 2011
Currently a Professor at the Community College of Philadelphia
After working with the firm for six years, Lauren left in 2011 to become a professor of paralegal studies at the Community College of Philadelphia. In this position, in addition to her teaching duties, she is currently co-developing an electronic discovery course at the College.
Q: Describe your current position.
A: I'm a professor of paralegal studies at the Community College of Philadelphia. As a professor, I've taught courses including Legal Technology, Civil Litigation, and Legal Research and Writing.
I am also in the process of co-developing an electronic discovery course with another professor and White and Williams' alumni, Elizabeth Canapary. This course will be instrumental to our current and prospective students because there is so much to learn in the field of electronic discovery, and legal professionals need to understand how to handle electronically stored information with regard to a case and the discovery process. We expect to offer the electronic discovery course later this year.
Q: How did your time at White and Williams help you prepare for this role? What skills did you develop at White and Williams that help you in this position?
A: I had a tremendous experience at White and Williams due, in large part, to the very talented people with whom I worked with. In the course of my practice at White and Williams, I gained a great amount of litigation experience and honed my skills through writing and researching, preparing for trials and hearings, and attending court. Today, the skills that I developed and knowledge that I obtained while at White and Williams help me to be a more effective professor.
Q: Who were your mentors at White and Williams?
A: Michael Onufrak and Thomas Fiddler were my mentors at the firm. They are both excellent litigators and I feel fortunate to have worked with them.
Q: What was your transition from private practice to teaching like?
A: I had a rather smooth transition from White and Williams because my current position allows me to continue to be involved in the law and carry out my passion for teaching. My interest in teaching goes back to my last year of law school when I was a fellow in the Marshall-Brennan Fellowship. During the fellowship, I co-taught a constitutional law course to high school students at Urban Promise High School in Camden, New Jersey.
Q: How do you give back to the community?
A: I volunteer in the community in the legal and academic settings. I represent abused and neglected children as a child advocate attorney through the Support Center for Child Advocates in Philadelphia. My child advocacy work began while I was at White and Williams as the firm encouraged pro bono work by its attorneys. I also volunteer on several committees at the College including the Scholarship Committee and the Law and Society Week Committee.
Q: What do you do when not working?
A: When not working, I enjoy spending time with my husband, Steve, and two children, Olivia (age 4) and Jacob (age 2).