John Fleming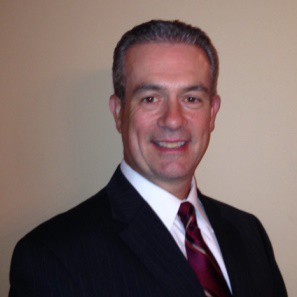 Associate, Commercial Litigation, 1990-1993
Currently the Chief Privacy Officer at ACE Group and General Counsel at ESIS, Inc.
Q: Describe your current position
A: I hold two positions within ACE Group. I am General Counsel for ESIS Inc., a subsidiary of the ACE Group and a third party administrator that handles claims on a variety of claim types. The General Counsel position is interesting because it gives me an opportunity to see and support all aspects of a company as opposed to being an in-house attorney who is only responsible for one business unit or a certain underwriting group. I am responsible for managing everything from contracts with our clients, vendors, and other third parties, to tax, employment, litigation, and compliance issues. It really runs the gamut of all the legal issues that an independent company would face.
My other position within the ACE Group is the Chief Privacy Officer. ACE Group has operations in 54 countries. My role is to create and manage the Global Privacy Program, where we enact policies for the organization and set forth privacy initiatives that pinpoint areas of focus from a privacy perspective. We establish the privacy policies and ensure that all employees and operations comply with those policies through training, education and awareness initiatives. In addition to monitoring ACE internally, I also work to create controls for our third parties to ensure that they have adequate privacy and security controls in place. The final part of this position is heading response management should there be any data incident that affects the company.
Q: What skills did you develop while at White and Williams that are useful to your career?
A: I believe that I refined my writing skills as a lawyer at White and Williams. White and Williams taught me not only how to write like a lawyer, but how to be a good writer in general. I learned how to best communicate and advocate the position of my client. I think above everything else I learned the refinement of my writing style has had a lasting impact on my career.
Q: Who was your mentor at White and Williams?
A: The person who worked with me the closest was Dave Sandel. He is the person who directly helped me refine my writing. Dave was one of the best writers in the firm and what I learned from him has been integral to my career success.
Q: What was your favorite memory from your time at White and Williams?
A: The summer associate program was my first introduction into what it meant to be a law firm attorney. The experiences and interactions we had as summer associates allowed us to gain experience in all of the departments of the firm and gave me great insight into the firm. The entire firm really took a strong interest in the summer associates – it was a firm-wide effort. I still keep in touch with a number of attorneys at the firm including my close friend, Michelle Coburn, whom I met in the summer program.
Q: What do you do when you're not working?
A: I am married with three children and I've coached a number of their teams over the years. I'm also an avid golfer and love to fish. My son plays on his high school golf team and it is rewarding to share in that experience and mentor him as he develops his game.
Outside of my hobbies, I also teach a business law class at St. Joseph University. I earned my MBA at St. Joseph's when my in-house career began and I was offered the opportunity to teach at the Haub Business School after I graduated. I'm now in my 16th year teaching and have been honored with two awards for teaching excellence. It is interesting that while at Villanova, as an undergraduate business major, the business law class is what piqued my interest in pursuing a career in the law. Now, all these years later, what is so rewarding is having an impact on students taking the same class and advising those students that are interested in a career in the law.