John Encarnacion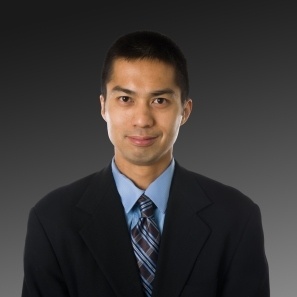 Associate, Commercial Litigation and Subrogation, 1999 - 2014
Currently a Trial Attorney with Nationwide Insurance
John spent 15 years at White and Williams in the Commercial Litigation and Subrogation Departments. He left the firm in 2014 to join Nationwide Insurance as a trial attorney.
Q: Describe your current position?
A: I am a Trial Attorney in Subrogation at Nationwide Insurance. My practice specializes in construction defects, products liability, contractor negligence and automobile subrogation. I have been with the company for about two and a half years.
Q: How did your time at White and Williams help you prepare for this role? What skills did you develop at White and Williams that help you in this position?
A: I Initially started my career at White and Williams practicing general commercial litigation. Following that I switched departments for property subrogation. Having the opportunity to work in property was invaluable to my career. I gained background, experience and the general know-how to handle various types of cases. Additionally, I learned how to multitask and juggle a significant caseload.
Specifically, I enhanced my ability to be as efficient as possible, a skill that is necessary both at White and Williams and with my current position with Nationwide. I learned how to handle cases resourcefully, keeping an eye towards getting a recovery as early in the process as possible, yet not sacrificing care and attention to detail.
Q: Who were your mentors at White and Williams? How do you mentor others?
A: I learned a lot from many people during my time at White and Williams. I paid close attention to the way my mentors conducted themselves, handled their files and modeled the way they practiced.
One of my roles at the firm was to supervise law clerks and younger associates in the cases they were handling. It was important that I mentored them and provided guidance, discussing ways to approach cases and giving specific examples. I enjoyed teaching and developing others to position them toward future success.
Q: What was your transition from private practice to in-house like?
A: After working at White and Williams for 15 years, my transition was a bit of an adjustment. My transition to Nationwide in terms of workload was seamless, as my caseload at White and Williams fully prepared me. The major difference in working in-house for a large company is the requirement to run all policies and changes up a large flagpole.
Q: What do you do when not working?
A: I eat a lot of food and run a lot - it's a really great combination.
Q: How did your time at White and Williams influence your career?
A: My time at White and Williams influenced my career in a positive way. I developed and polished my legal skills as well as formed long-lasting relationships and friendships with my colleagues.
Q: How do you give back to the community?
A: I am currently the President of the Asian Pacific American Bar Association of Pennsylvania. I am the co-chair of the Fee Disputes Committee, serve on the Commission for Judicial Selection and Retention and was previously on the Board of Governors of the Philadelphia Bar Association.