Wilmington Office Participates in Career Day at Harlan Elementary School
6.11.19
To wrap up the 2018-2019 school year,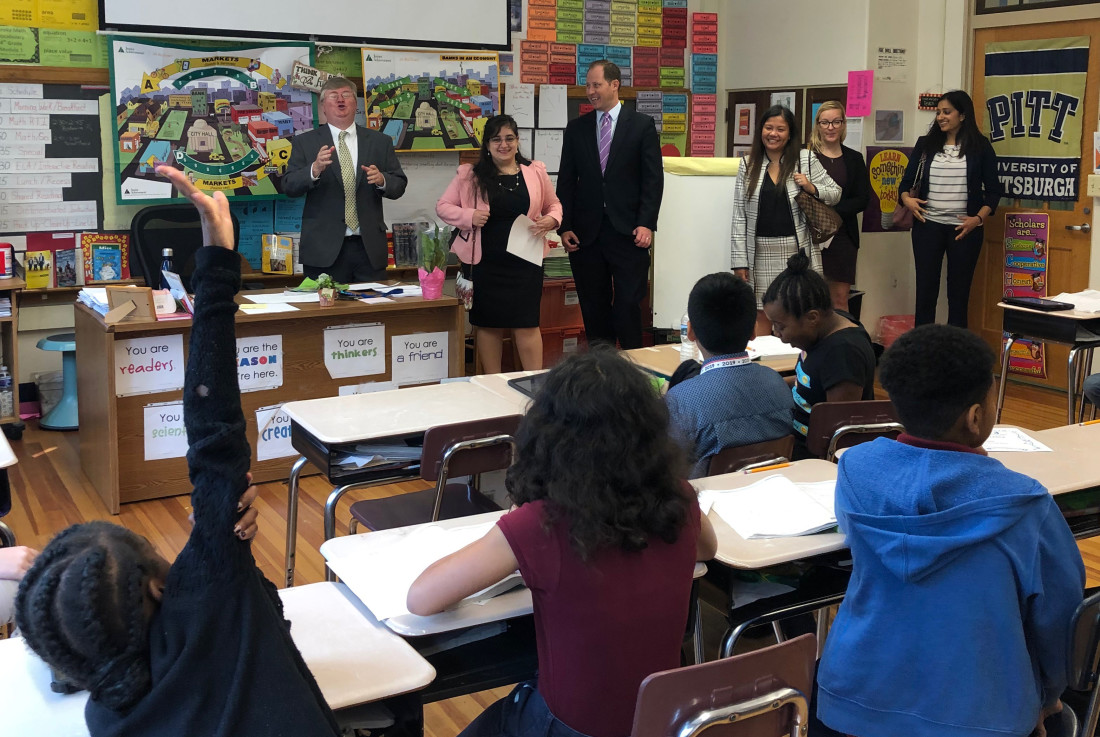 White and Williams Wilmington office participated in a Career Day at Harlan Elementary School, one of the firm's adopted school's. Lawyers visited third, fourth and fifth grade classrooms to share their experiences.
Partners Rochelle Gumapac and Tim Martin, Counsel Joe Bellew and Associates Kelly Rowe, Roopa Sabesan and Karine Sarkisian, who practice across a range of areas including Construction, Healthcare, Product Liability and Litigation, represented the firm. The lawyers discussed their career paths, the responsibilities and challenges in their respective practices and how education helped them reach their positions, reinforcing Harlan's focus on college preparedness.
This Career Day puts the final exclamation point on the firm's two-year engagement with Harlan Elementary, which kicked-off in 2017 with the presentation of Google Chromebooks for use in the school's classrooms and has included school supply drives, holiday gift drives and additional in-class activities. Harlan Elementary is one of three schools currently adopted by the firm as part of its Adopt-a-School Initiative. The Initiative began in 2012 in Philadelphia as a way for the firm to give back to local communities, invest in education and provide a unique opportunity for lawyers and staff to engage through the investment of time, finances and resources. The firm has since expanded its initiative to other areas in which it has offices, including Wilmington and Lehigh Valley, Pennsylvania.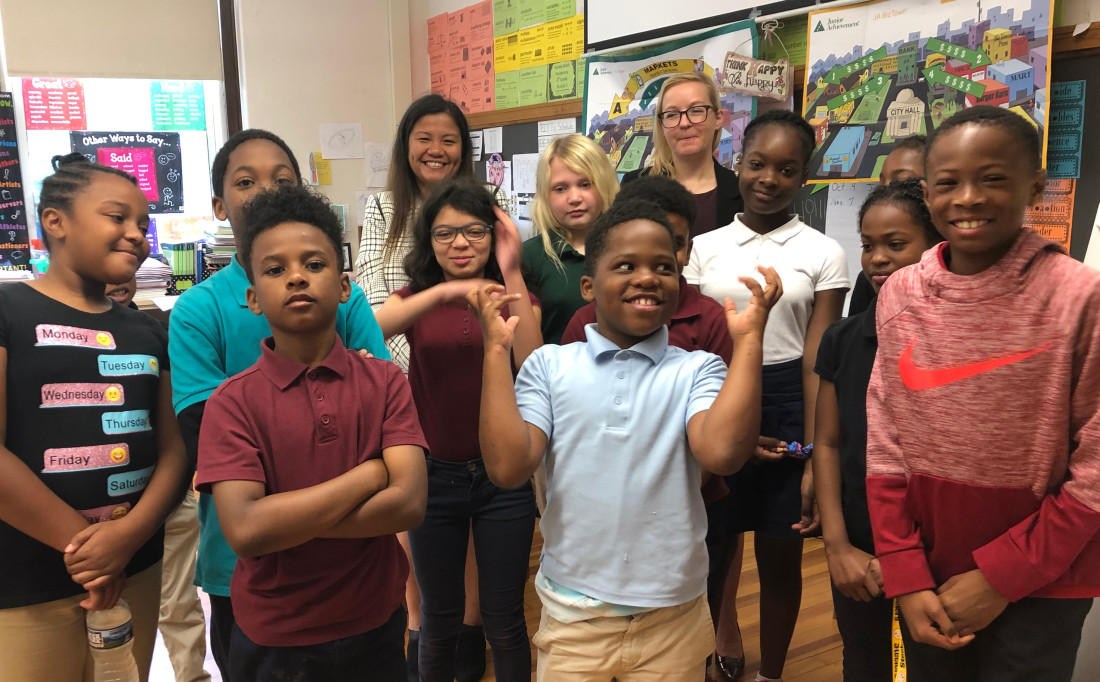 If you would like to receive additional news alerts, event notifications, or correspondences pertaining to this and other industry-specific topics, please sign up by visiting the Subscribe page. Be sure to provide your contact information, including email address, and select the areas of practice or industries for which you would like to receive information.
This correspondence should not be construed as legal advice or legal opinion on any specific facts or circumstances. The contents are intended for general informational purposes only and you are urged to consult a lawyer concerning your own situation with any specific legal question you may have.