White and Williams Sponsors 3rd Annual Narberth Ambulance EMS Camp
7.2.18
White and Williams proudly sponsored the Narberth Ambulance Emergency Medical Services (EMS) Camp, which ran from June 25-29 in Ardmore, Pennsylvania.
Over twenty campers, ranging in age from 9 to 14, spent the week furthering their interest and knowledge about potential careers as a first responder. In addition to learning skills including first aid and CPR, the campers also visited the Montgomery County Emergency Operations (Dispatch) Center, the Philadelphia Airport Crash/Rescue Team, a police canine unit, PECO Energy's electrical training center, a hospital emergency room and a neuroscience office and clinic.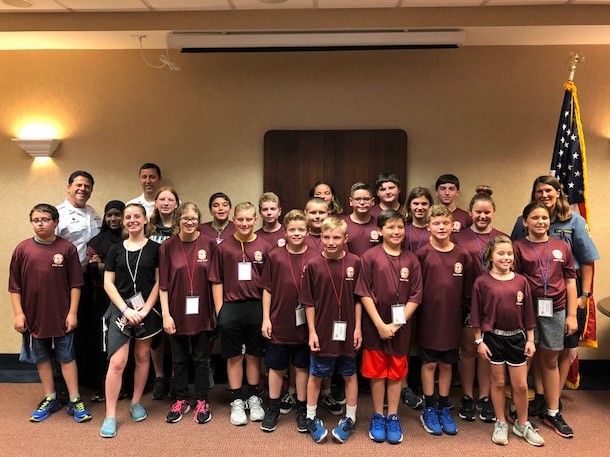 Partner David Zaslow received a plaque from the campers commemorating White and Williams' involvement with the EMS camp. David joined as an inaugural member of the Junior Member Program of Narberth Ambulance in 1985 and has remained active as a volunteer ever since. He is currently the President and Assistant Chief of the company and a paramedic in the field. As part of his legal practice, David represents first responders in liability exposure matters.
If you would like to receive additional news alerts, event notifications, or correspondences pertaining to this and other industry-specific topics, please sign up by visiting the Subscribe page. Be sure to provide your contact information, including email address, and select the areas of practice or industries for which you would like to receive information.
This correspondence should not be construed as legal advice or legal opinion on any specific facts or circumstances. The contents are intended for general informational purposes only and you are urged to consult a lawyer concerning your own situation with any specific legal question you may have.