White and Williams Kicks Off Re-Adoption of Sheridan Elementary School
10.5.16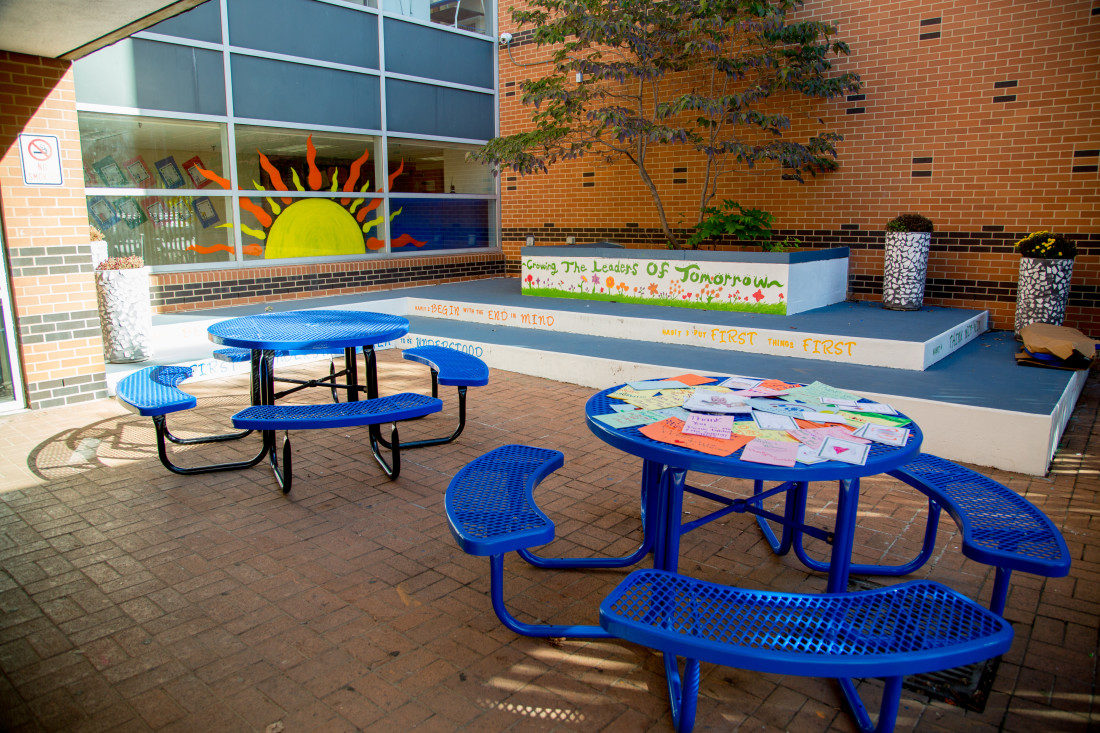 White and Williams officially kicks-off its "re-adoption" of Sheridan Elementary School, a K-5 school in the Allentown School District, with a school-wide assembly on Wednesday, October 5th. The one-year re-engagement with the elementary school includes the presentation of picnic tables and active chairs for students needing opportunities for movement due to behavioral disorders. These gifts support the school's philosophy of maintaining a positive learning community by providing a safe and respectful environment. Throughout the year, the firm will also provide school supplies, holiday gifts for families most in-need, and visits from attorneys for reading, career and law day programs as well as other educational events.
"We are so grateful that White and Williams has chosen to continue its partnership with Sheridan this year," said Lisa Lesko, Principal of Sheridan Elementary School. "The gift of outdoor picnic tables will be a wonderful addition to the Sheridan courtyard, a space we are working to transform into an inviting outdoor classroom. The Zenergy chairs will allow us to meet the needs of students who benefit from extra movement during the day. These generous contributions to our school enable us to provide much needed items to our students that enrich the educational experience!"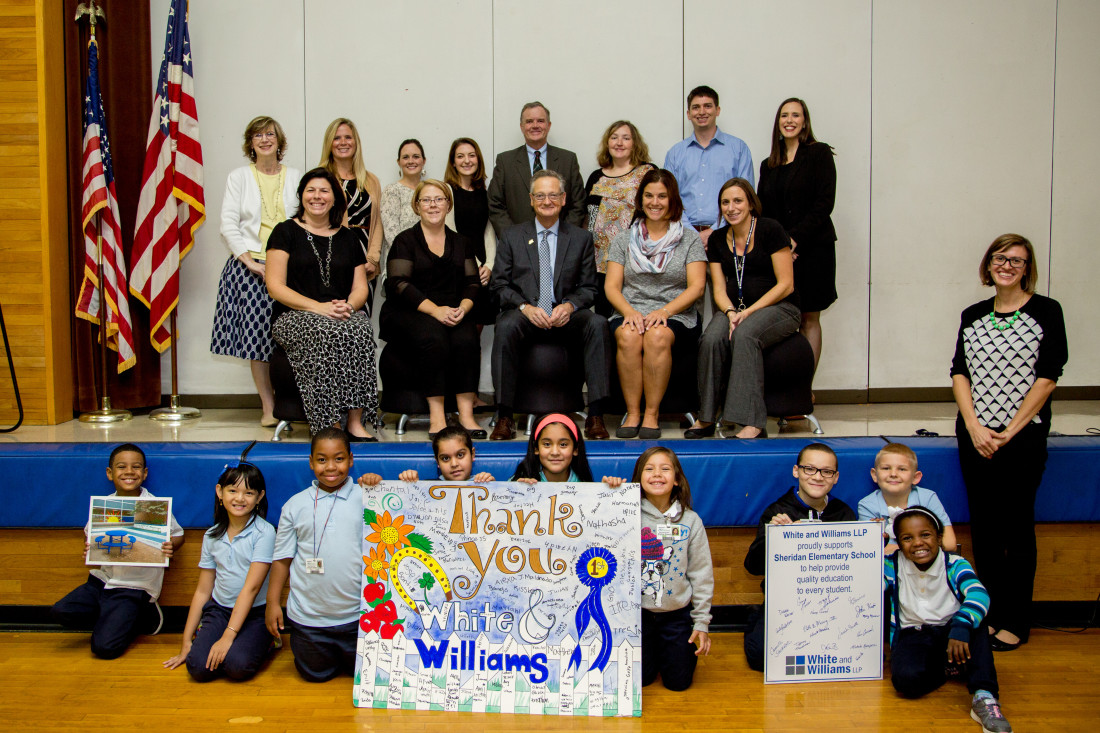 As part of its Adopt-a-School Initiative, the firm first adopted Sheridan Elementary in September of 2014 due to the school's large percentage of economically disadvantaged students. Sheridan is one of three schools adopted by White and Williams. The Adopt-a-School Initiative began in 2012 as a way for the firm to give back to local communities, invest in education and provide a unique opportunity for lawyers and staff to engage through the investment of time, finances and resources.
If you would like to receive additional news alerts, event notifications, or correspondences pertaining to this and other industry-specific topics, please sign up by visiting the Subscribe page. Be sure to provide your contact information, including email address, and select the areas of practice or industries for which you would like to receive information.
This correspondence should not be construed as legal advice or legal opinion on any specific facts or circumstances. The contents are intended for general informational purposes only and you are urged to consult a lawyer concerning your own situation with any specific legal question you may have.