White and Williams Hosts USISPF, Indian Chamber of Commerce Delegation
New York, NY
5.7.19
On Friday, April 26, White and Williams welcomed representatives from the U.S.-India Strategic Partnership Forum (USISPF), including a delegation from the Indian Chamber of Commerce, to its New York City office. As part of a USISPF luncheon, Partner Tom Butler shared background regarding the state of the American economy and led a discussion amongst attendees about the business and legal issues facing Indian companies looking to conduct business in the U.S.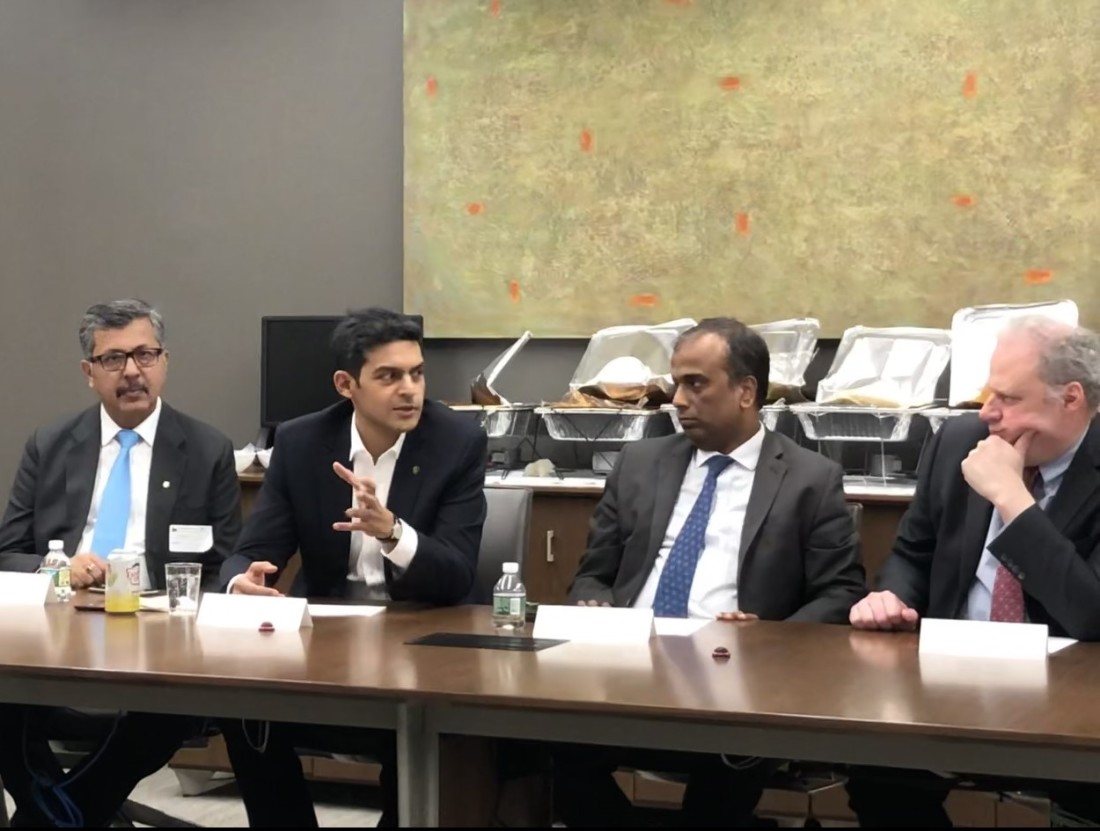 The USISPF is a non-profit organization, with the primary objective of strengthening the U.S.-India bilateral and strategic partnership. Its Executive Board came together in 2017 to establish USISPF with the purpose of enabling business and governments to collaborate and create meaningful opportunities that can positively change the lives of citizens.
Tom and fellow Partner Nicole Sullivan have been USISPF members since its inception. Their practices include advising foreign companies, including those based in India, on business operations in the U.S. as well as representation of national and international clients in complex commercial litigation.
If you would like to receive additional news alerts, event notifications, or correspondences pertaining to this and other industry-specific topics, please sign up by visiting the Subscribe page. Be sure to provide your contact information, including email address, and select the areas of practice or industries for which you would like to receive information.
This correspondence should not be construed as legal advice or legal opinion on any specific facts or circumstances. The contents are intended for general informational purposes only and you are urged to consult a lawyer concerning your own situation with any specific legal question you may have.
PRACTICE AREAS