White and Williams Hosts Tianjin Delegation Visit
Breakfast Program Hosted on Behalf of the World Trade Center of Greater Philadelphia
6.27.18
On Friday, June 22, the World Trade Center of Greater Philadelphia (WTCGP) held a Breakfast Briefing exchange with a Chinese delegation from the Tianjin Binhai Hi-Tech Industrial Development Area in White and Williams' Philadelphia office. The meeting brought together representatives from companies in the biopharma, healthcare and medical equipment sector as well as other tech and various industry sector companies looking to develop business ties in the Binhai region.
The breakfast briefing supports a Memorandum of Understanding (MOU) recently signed between the WTCGP and the World Trade Center of Tianjin. Tianjin is a Sister City of Philadelphia and the MOU is designed to increase international business between the two regions. White and Williams Partner Gary Biehn, who is Chair of the WTCGP, signed the MOU on a trade and investment mission to China in the summer of 2017.
The WTCGP is one of more than 320 licensed World Trade Centers in nearly one hundred countries across the globe and is dedicated to assisting companies and organizations of Southeastern Pennsylvania and Southern New Jersey in the development and management of all aspects of international business. Gary, who serves as Chair of White and Williams' China Business and International Business Groups, was appointed Chair of the WTCGP in 2014.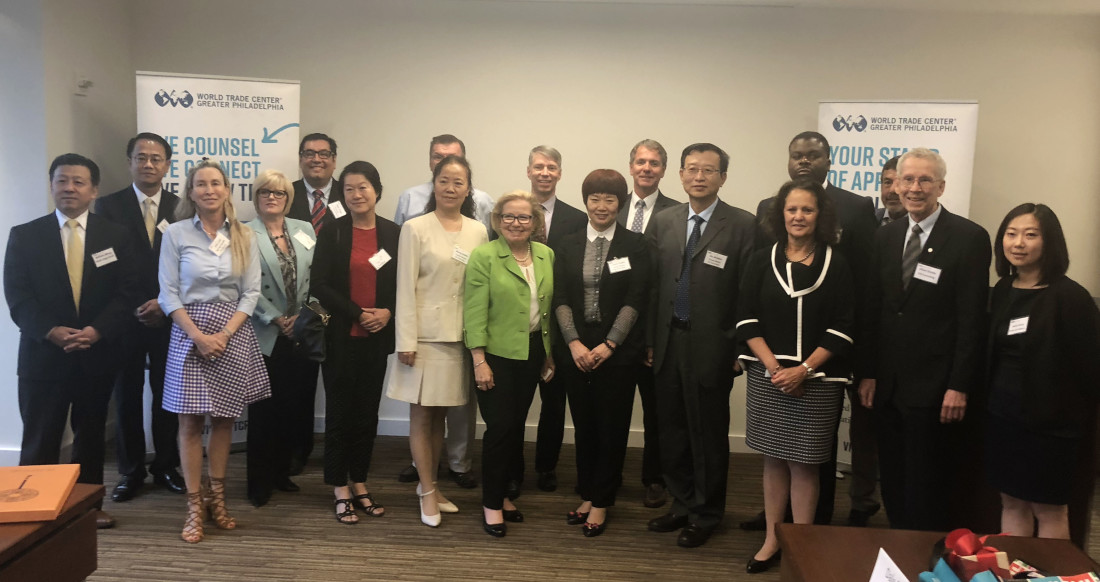 If you would like to receive additional news alerts, event notifications, or correspondences pertaining to this and other industry-specific topics, please sign up by visiting the Subscribe page. Be sure to provide your contact information, including email address, and select the areas of practice or industries for which you would like to receive information.
This correspondence should not be construed as legal advice or legal opinion on any specific facts or circumstances. The contents are intended for general informational purposes only and you are urged to consult a lawyer concerning your own situation with any specific legal question you may have.
PRACTICE AREAS