White and Williams Honored with Philadelphia LGBTQ Bar Association Partner of the Year Award
12.20.19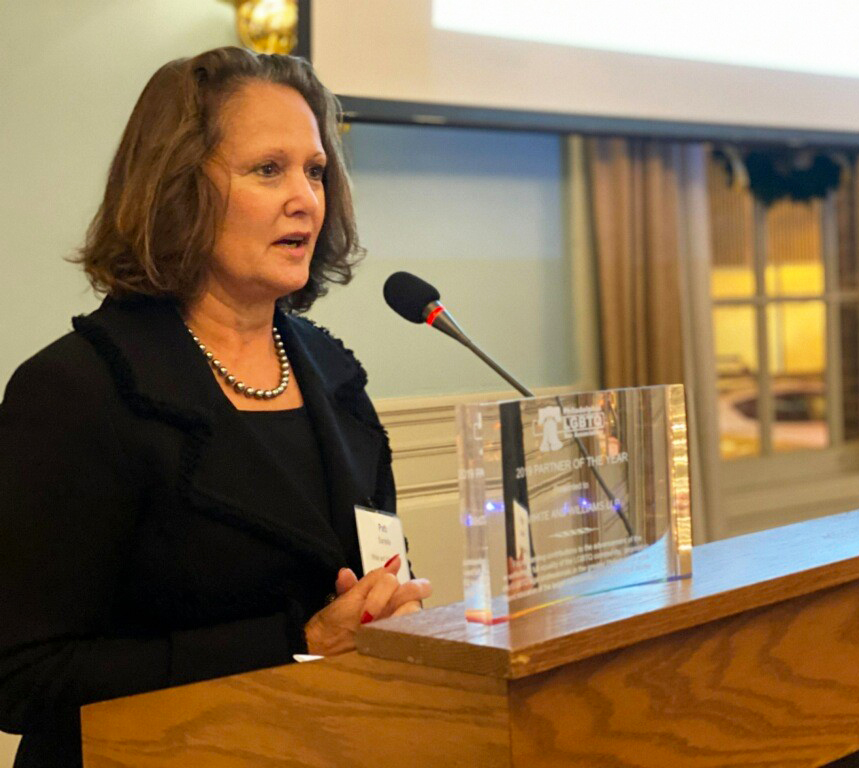 White and Williams was presented with the Philadelphia LGBTQ Bar Association's (f/k/a GALLOP) Partner of the Year Award for its support throughout 2019. The Award was presented by Gloria Melunis, Co-Chair of the Mentorship Committee (pictured above, far left), at the organization's Annual Meeting and Holiday Party at the Racquet Club of Philadelphia on December 19th.
Managing Partner Patti Santelle accepted the award on behalf of the firm. Associate James Vandermark served as the 2019 Chair of the Philadelphia LGBTQ Bar Association and delivered the organization's annual report before the new leadership was sworn in by the Honorable Ann Butchart. The evening also included the presentation of the Ally of the Year Award to Misconduct Tavern and the Michael Greenberg Community Service Award to Reginald T. Shuford, Executive Director of the ACLU of Pennsylvania.
White and Williams sponsored a number of Philadelphia LGBTQ Bar Association events throughout the year, including a reception in conjunction with the National LGBTQ Bar Association's Annual Lavender Law Conference and Career Fair, and hosted the inaugural Philadelphia Bar Association Affinity Group Food Tasting.
The Philadelphia LGBTQ Bar Association's primary purpose is to advocate for and promote the civil and human rights of LGBTQ+ individuals and improve access to LGBTQ+ attorneys as well as the business opportunities, advancement and employment of LGBTQ+ attorneys.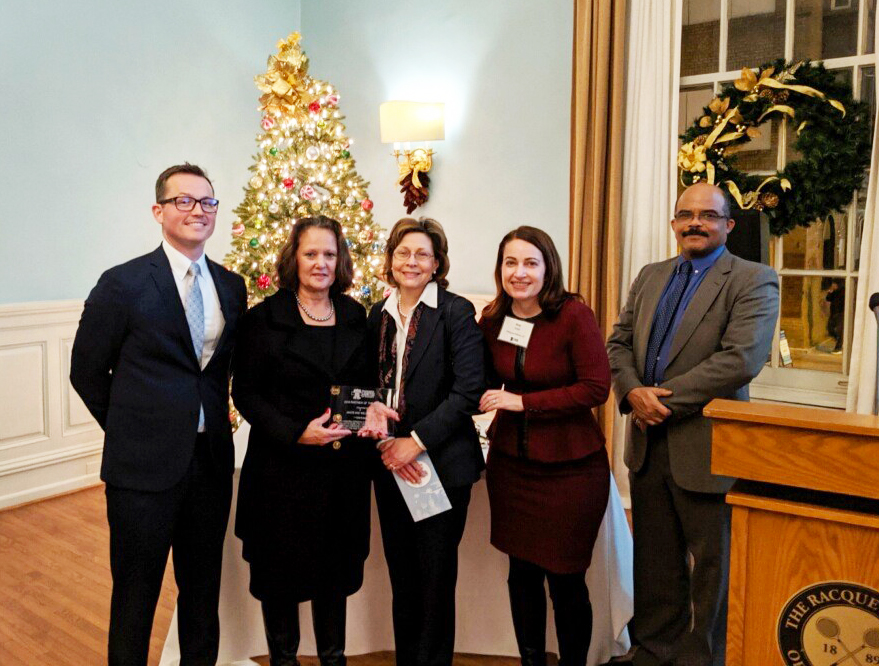 Pictured (from left): Associate James Vandermark, Managing Partner Patti Santelle, Partners Nancy Frantz, Amy Vulpio and Wes Payne.
If you would like to receive additional news alerts, event notifications, or correspondences pertaining to this and other industry-specific topics, please sign up by visiting the Subscribe page. Be sure to provide your contact information, including email address, and select the areas of practice or industries for which you would like to receive information.
This correspondence should not be construed as legal advice or legal opinion on any specific facts or circumstances. The contents are intended for general informational purposes only and you are urged to consult a lawyer concerning your own situation with any specific legal question you may have.