White and Williams Celebrates The Philadelphia Orchestra's 2019 Tour of China
5.2.19
Partner Gary Biehn, Chair of the International Group, and Associate Jamie Wang, attended a reception hosted by Ambassador HUANG Ping, the Consul General of the People's Republic of China in New York, and his wife, Madam ZHANG Aiping, to honor The Philadelphia Orchestra's upcoming Tour of China.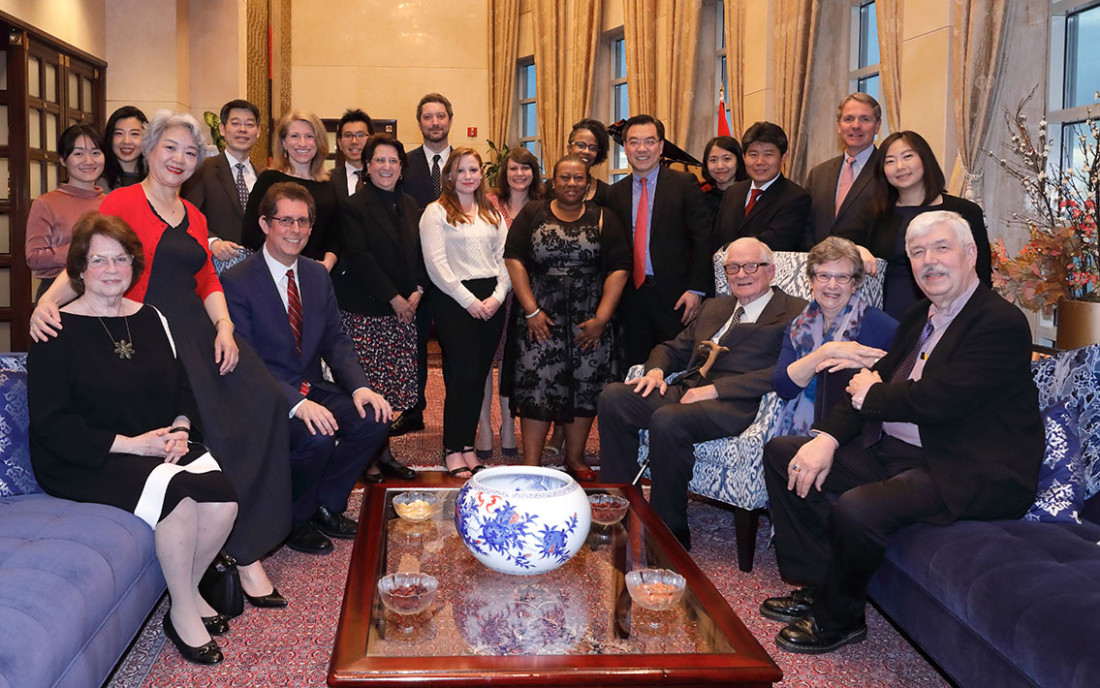 White and Williams is the official law partner of The Philadelphia Orchestra in China and has had the great honor of serving as special counsel to the Orchestra since 2012. Ryan Fleur, Executive Director of The Philadelphia Orchestra and Ambassador Platt, who, in 1973, was tasked by President Nixon to schedule and arrange the Orchestra's first performance in China under legendary Conductor Eugene Ormandy, also attended the reception. The historic 1973 performance marked the first U.S. orchestra to visit China and served as an important step in opening the diplomatic relations between the United States and China.
The May 2019 Tour will be celebrating 40 years of official U.S.- China diplomatic relations.
If you would like to receive additional news alerts, event notifications, or correspondences pertaining to this and other industry-specific topics, please sign up by visiting the Subscribe page. Be sure to provide your contact information, including email address, and select the areas of practice or industries for which you would like to receive information.
This correspondence should not be construed as legal advice or legal opinion on any specific facts or circumstances. The contents are intended for general informational purposes only and you are urged to consult a lawyer concerning your own situation with any specific legal question you may have.