Gary Biehn Attends WTCGP Panel at the University of Pennsylvania
The University of Pennsylvania (Philadelphia, PA)
10.14.19
On Thursday, October 10, 2019, Dr. Amy Gadsden (pictured second from left), Executive Director of Penn Global and Penn China Initiative and her colleagues at the University of Pennsylvania hosted a meeting of the World Trade Center of Greater Philadelphia China Operations Club (WTCGP). The panelists explored the current issues facing U.S. companies doing business with and in China, including the trade war and its impact on Chinese politics, the Chinese economy, Hong Kong, agriculture and other timely topics.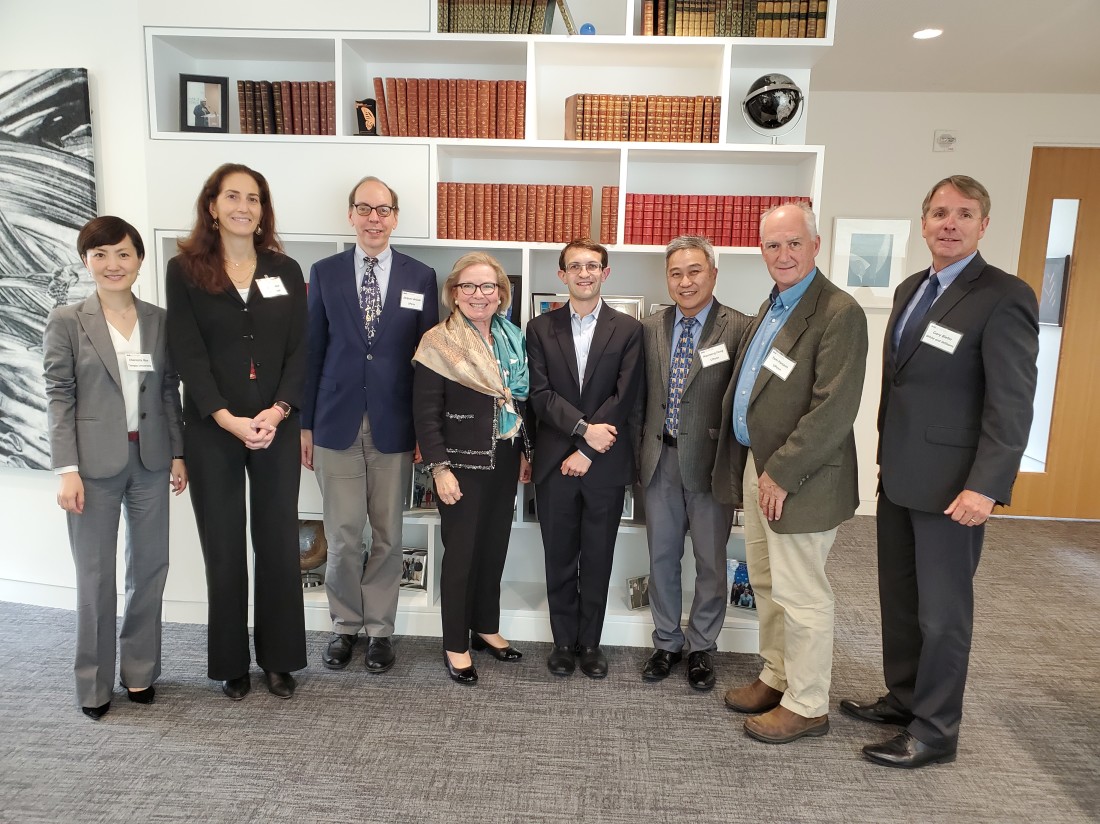 Panelists included Charlotte Ren (pictured far left), Associate Professor, Fox School of Business, Temple University; Jacques deLisle (pictured third from left), Stephen A. Cozen Professor of Law and Director, Center for Study of Contemporary China; Scott Moore (pictured fourth from right), Penn Global China Program, Director; Hanming Fang (pictured third from right), Class of 1965 Term Professor of Economics; and Tom Parsons (pictured second from right), Professor of Swine Production Medicine, University of Pennsylvania School of Veterinary Medicine. Also, participating in the meeting were WTCGP President, Linda Conlin (pictured fourth from left) and Board Chair, Gary P. Biehn (pictured far right), who also chairs the White and Williams International Practice Group.
If you would like to receive additional news alerts, event notifications, or correspondences pertaining to this and other industry-specific topics, please sign up by visiting the Subscribe page. Be sure to provide your contact information, including email address, and select the areas of practice or industries for which you would like to receive information.
This correspondence should not be construed as legal advice or legal opinion on any specific facts or circumstances. The contents are intended for general informational purposes only and you are urged to consult a lawyer concerning your own situation with any specific legal question you may have.
PRACTICE AREAS