International Partner Gary Biehn Welcomes Tianjin, China Delegation
7.29.19
Partner Gary Biehn, Chair of White and Williams' International practice group, and Citizen Diplomacy International Philadelphia (CDIP), welcomed a Tianjin, China delegation to Philadelphia to discuss educational opportunities to increase the number of students studying in Philadelphia from Tianjin.
From L to R: Founder and Executive Director of the China Partnership of Greater Philadelphia Merritt T. Cooke , CDIP Director Brian Stevenson, Partner Gary Biehn and Director Weiming Chen.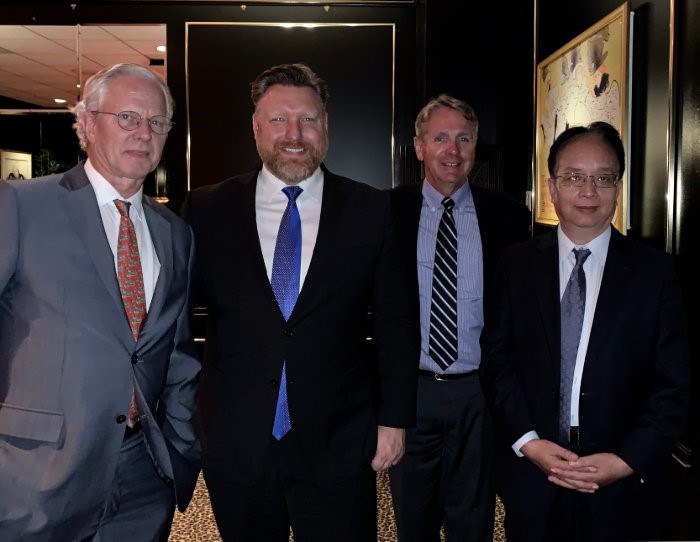 If you would like to receive additional news alerts, event notifications, or correspondences pertaining to this and other industry-specific topics, please sign up by visiting the Subscribe page. Be sure to provide your contact information, including email address, and select the areas of practice or industries for which you would like to receive information.
This correspondence should not be construed as legal advice or legal opinion on any specific facts or circumstances. The contents are intended for general informational purposes only and you are urged to consult a lawyer concerning your own situation with any specific legal question you may have.
PRACTICE AREAS