Gary Biehn Selected as Vice-Chair to the Mid-Atlantic District Export Council Executive Committee
Philadelphia
8.4.23
White and Williams is pleased to congratulate Gary Biehn, Senior Counsel, selected as Vice-Chair to the Executive Committee of the Mid-Atlantic District Export Council. Gary has been involved with the organization for over 15 years, and was appointed to the Council by the U.S. Secretary of Commerce.
The Mid-Atlantic District Export Council is one of the 59 District Export Councils located throughout the country responsible for supporting the export of goods and services in an effort to aid U.S. economic and job growth and support individual companies.
Recently, White and Williams had the honor of hosting the International SmartPorts delegation who were visiting to explore possible investment in the region. The team had the opportunity to network with representatives from over 14 countries (photos below).
For more information about the Mid-Atlantic District Export Council, please visit their website.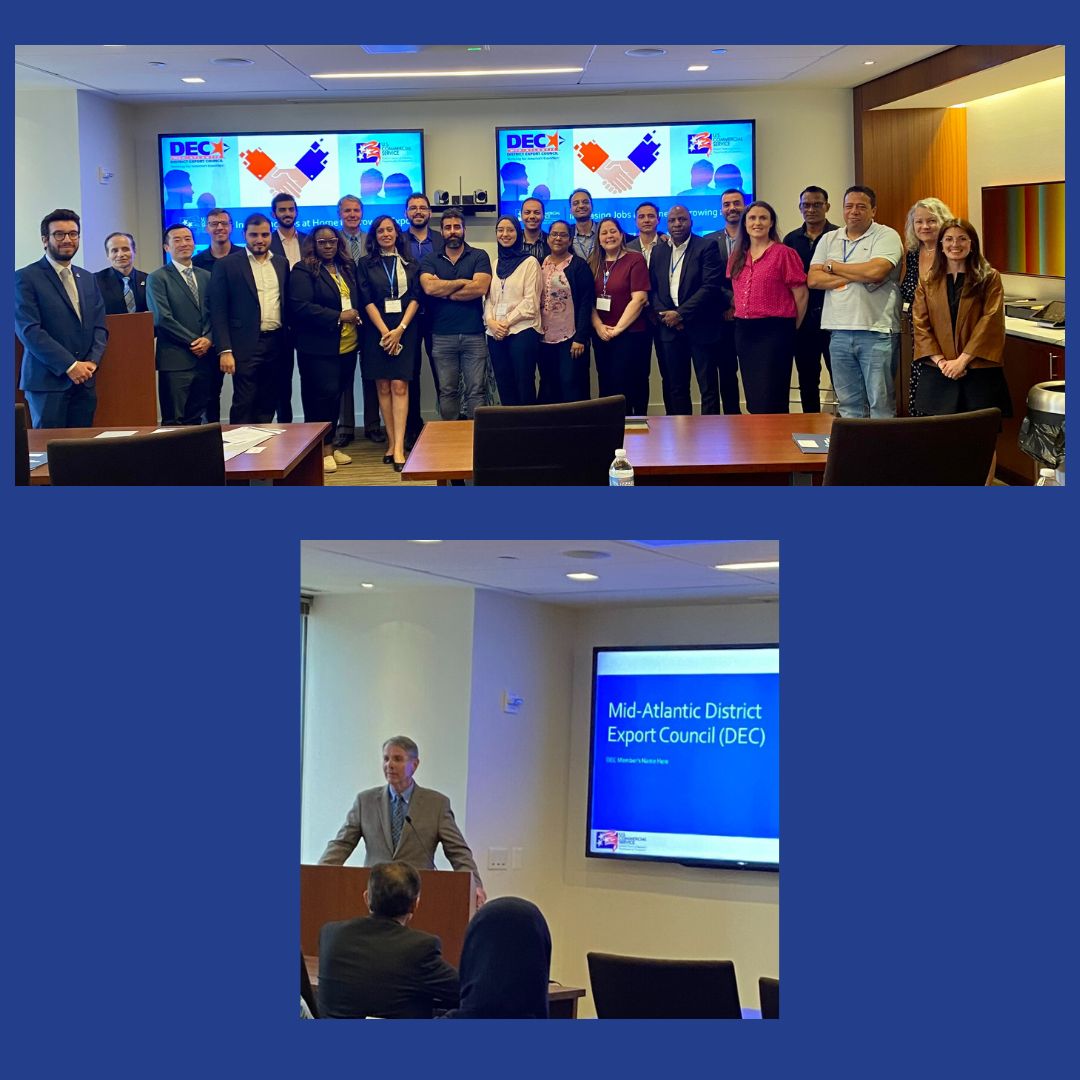 If you would like to receive additional news alerts, event notifications, or correspondences pertaining to this and other industry-specific topics, please sign up by visiting the Subscribe page. Be sure to provide your contact information, including email address, and select the areas of practice or industries for which you would like to receive information.
This correspondence should not be construed as legal advice or legal opinion on any specific facts or circumstances. The contents are intended for general informational purposes only and you are urged to consult a lawyer concerning your own situation with any specific legal question you may have.