White and Williams Hosts China Operations Club Breakfast Roundtable
6.20.19
On June 20, 2019, White and Williams hosted a meeting of the China Operations Club of the World Trade Center of Greater Philadelphia featuring a breakfast roundtable organized by the Consulate General of the People's Republic of China in New York. The two-and-a-half-hour roundtable included presentations by Philadelphia based China Club members, the Philadelphia Department of Commerce, as well as a briefing by newly posted Ms. Chunfang Gu, Economic and Commercial Counselor for the Consulate General of the People's Republic of China in New York. Additionally, there were presentations by members of the visiting China Delegation, including a briefing on the upcoming China International Import Expo, to be held this fall in Shanghai, and remarks from the Representative Offices of Jiangsu Province, Yunnan Provincial Energy Investment Group, Bank of China, CRRC (America) and China Unicom (America).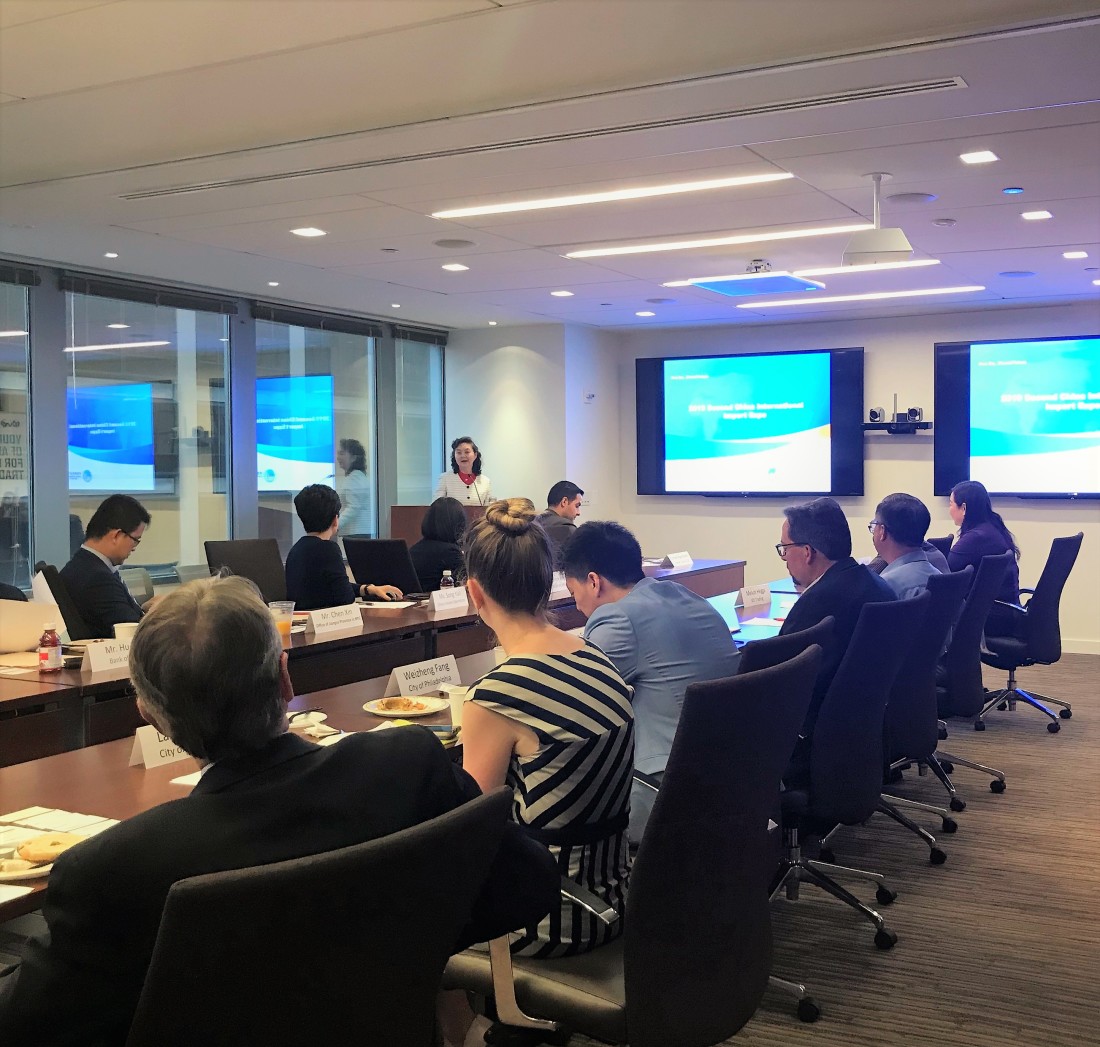 The Roundtable was very timely, preceding this week's much anticipated meeting between Presidents Trump and Xi Jinping, ahead of the G20 Economic Summit in Japan. The roundtable highlighted many examples of current cooperation between China- and US-based institutions and companies, including business dealings between members of the World Trade Centers from Sister Cities, Tianjin and Philadelphia. The China Delegation emphasized that business to business cooperation can lead to closer ties and promote cooperation between the two countries. Partner Gary Biehn, who heads the International Practice Group at White and Williams, along with his colleague, Ms. Yi (Jamie) Wang, recently returned from a 10-day trip to Tianjin, Beijing and Hong Kong, where they met with clients, investors and Chinese enterprises pursuing public market transactions in the United States.
If you would like to receive additional news alerts, event notifications, or correspondences pertaining to this and other industry-specific topics, please sign up by visiting the Subscribe page. Be sure to provide your contact information, including email address, and select the areas of practice or industries for which you would like to receive information.
This correspondence should not be construed as legal advice or legal opinion on any specific facts or circumstances. The contents are intended for general informational purposes only and you are urged to consult a lawyer concerning your own situation with any specific legal question you may have.
PRACTICE AREAS