White and Williams Lawyers Join CIANJ's "Higher Education Forum" Steering Committee in 2020
2.6.20
The Commerce and Industry Association of New Jersey (CIANJ) has announced the launch of its "Higher Education Forum" (the Forum) for 2020. Joining the leadership team of the Forum are four White and Williams lawyers: Jim Anelli, Nancy Conrad, George Morrison and Tanya Salgado. The Forum will connect institutions of higher learning with New Jersey-based businesses and beyond. In addition, the Forum will serve as an opportunity for higher education institution members to speak with one another regarding the challenges they face and the best practices addressing those issues. White and Williams will be the premier provider of legal and law advice for the Forum, while other members from the immigration, human resources and accounting fields will provide solutions and innovative ideas for higher education members.
As members of the Forum's steering committee, Jim, Nancy, George and Tanya will help plan and direct specific events and initiatives towards the Forum's and the CIANJ's members throughout 2020. The Forum held their first meeting on Wednesday, February 5, 2020 at CIANJ's Rochelle Park office.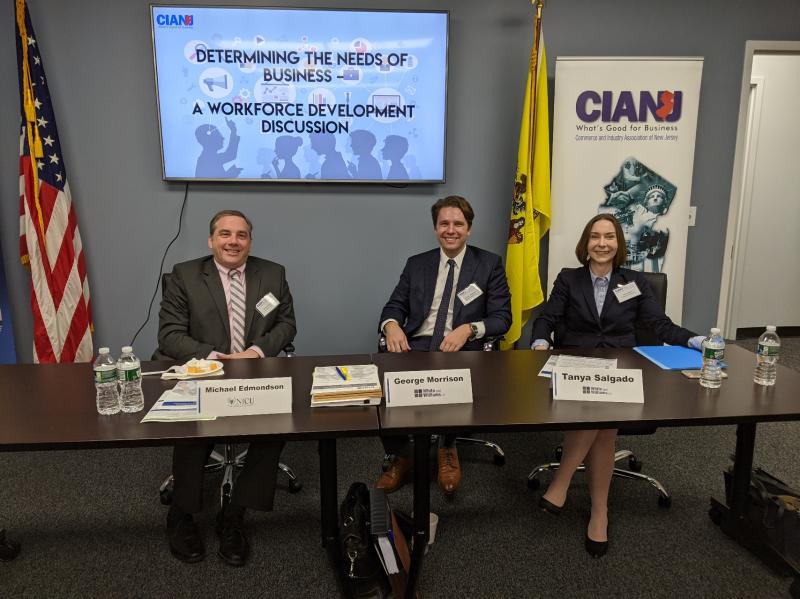 Counsels George Morrison (middle) and Tanya Salgado (right) with Dr. Michael Edmondson, Interim Dean of the College of Professional Studies at New Jersey City University.
If you would like to receive additional news alerts, event notifications, or correspondences pertaining to this and other industry-specific topics, please sign up by visiting the Subscribe page. Be sure to provide your contact information, including email address, and select the areas of practice or industries for which you would like to receive information.
This correspondence should not be construed as legal advice or legal opinion on any specific facts or circumstances. The contents are intended for general informational purposes only and you are urged to consult a lawyer concerning your own situation with any specific legal question you may have.
PRACTICE AREAS