Patricia Santelle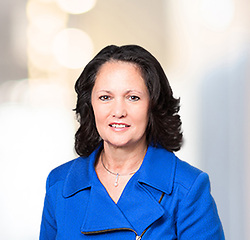 Patricia Santelle is a Partner and Chair Emeritus. Her bio is available here.
A new found commitment to pro bono
One of the privileges of serving as the Managing Partner of White and Williams for seven years was to have the opportunity to work with the pro bono organizations that the firm partners with, as well as the practice groups and attorneys across the firm who, year in and year out, provide tireless and invaluable pro bono services to the communities in which we live and work.
This year, in my first year as Chair Emeritus of the firm, I gave myself a personal challenge to do more. Through the organizations that I have committed to so far, I have already enhanced my level of compassion, empathy, and understanding of the experiences of those who are underprivileged and in critical need of assistance in our legal system:
Homeless Advocacy Project: I have participated in two virtual clinics, in which I advised and/or accepted representation of clients relating to, among other things, disability issues and applications for birth certificates;
Philadelphia VIP Tangled Title Program: I am working with an associate and senior paralegal at the firm to assist a client in clearing title to her late mother's home, among other things;
Senior Law Center: I participated in a virtual clinic, along with in-house counsel from a firm client, in which we spent the morning advising and preparing wills and powers of attorney for a senior; and
Support Center for Child Advocates: I participated in a two-day workshop to learn "How to Handle a Child Abuse Case" and look forward to accepting my first assignment.
This has been extremely rewarding for me, both personally and professionally, and I particularly appreciate the opportunity to work with the invaluable staff at each of these organizations, who make it possible for us to provide these critical services to assure access to justice for the underrepresented in our community. Thank you to each of these organizations for nominating the firm for the Philadelphia Bar Foundation Pro Bono Award for 2021, which we are all proud to accept at their upcoming annual benefit.