Jennifer Wojciechowski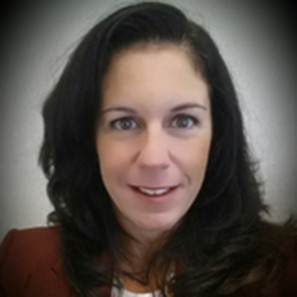 Associate, Insurance Coverage and Bad Faith, 2005 - 2010
Currently Casualty Claims Manager at the Community Association of Underwriters of America
Q: Describe your current position
A: I am a casualty claims manager at the Community Association Underwriters of America, Inc., which is owned by Alliant Specialty Insurance Services. I manage nine adjusters and am responsible for the insurance coverage analysis, investigation and negotiation of claims and lawsuits by these adjusters. I supervise assigned counsel and coordinate and oversee the resolution of claims through settlement, mediation, arbitration, and/or trial.
Q: How did your time at White and Williams help you prepare for this role?
A: When I was at White and Williams, I worked with Gale White, Randy Maniloff, and Anthony Miscioscia in the Insurance Coverage practice group. While there I developed a critical eye for legal issues concerning insurance coverage and an understanding of how insurance works, both practically and legally. I also developed critical writing skills, all of which are imperative for what I do now.
One of the greatest takeaways from my time at White and Williams is to make my career what I want it to be. Through my experiences with Coverage College and the Women's Initiative, I gained the confidence that I now channel into undertakings such as speaking at the Claims and Litigation Management Alliance and the Community Associations Institute. I feel that my experiences at White and Williams gave me the strength and courage to shape my career and professional life into what is most fulfilling to me. I enjoy being challenged and like being taken out of my comfort zone.
Q: Who were your mentors White and Williams?
A: My biggest mentor was (and is) Gale White. I I remain in touch with Gale to this day and really look to and rely upon her for advice and guidance on career and work life balance. In addition, as a colleague, she always expected a tremendous level of expertise and precision in your work product and, because of that, my expectations of my work product, and that of my team, are very high.
Anthony Miscioscia and Randy Maniloff were also mentors for me within the Insurance Coverage practice.
While at White and Williams, I was also involved in the Woman's Initiative, where I also became close with Michelle Coburn and Elizabeth Venditta and looked to them as mentors. The Initiative was started as a way to promote women in the firm and provide a network. We founded the Virginia Barton Wallace Award that recognizes a woman with a legal background who is groundbreaking in her career. It was an amazing experience to meet and network with other likeminded women.
Q: How do you Mentor Others?
A: I like to think of myself as a mentor in my current position. I work with a lot of individuals who are less experienced and am a mentor for them both as a professional who is also a parent and dealing with those issues, as well as someone who has worked for some time in the legal industry. I am aware of the possibilities of what exists down the road and I see part of my role as casting a light on different situations and potential outcomes.
Q: What was your transition from private practice to in-house like?
A: It was interesting in that there are things you miss and things you don't miss. I certainly don't miss the billable hour. But I do miss the tremendous support staff you have at a firm! I would love to have that support day-to-day.
Q: What do you look for in outside legal counsel?
A: I look for someone who can evaluate the situation both legally and practically. I think of myself as in the business of problem solving and I need counsel who can identify what the problem is and how to resolve it, which may not always be through litigation.
Q: What do you do when not working?
A: I've been married for 19 years and live in Bucks County with my three children. My oldest son is 15 and I have 10-year-old twins… and a dog! All of my kids are active in sports and I volunteer for all of their teams. I am the business manager for my daughter's soccer team, and have organized at least two large fundraising efforts for other teams. They keep me very busy.
I am also a fellow of the Claims and Litigation Management Alliance, on the executive counsel for the Casualty Claims Collage and also a Committee member for the Insurance Bad Faith Conference. I also frequently teach courses for the Community Associations Institute, a trade organization we actively support.