Print PDF
White and Williams LLP Presents 2013 Virginia Barton Wallace Award to Retired Supreme Court Justice Sandra Day O'Connor
June 12, 2013
More than 300 women law and business leaders gathered on June 12 to honor U.S. Supreme Court Justice Sandra Day O'Connor with the 2013 Virginia Barton Wallace Award.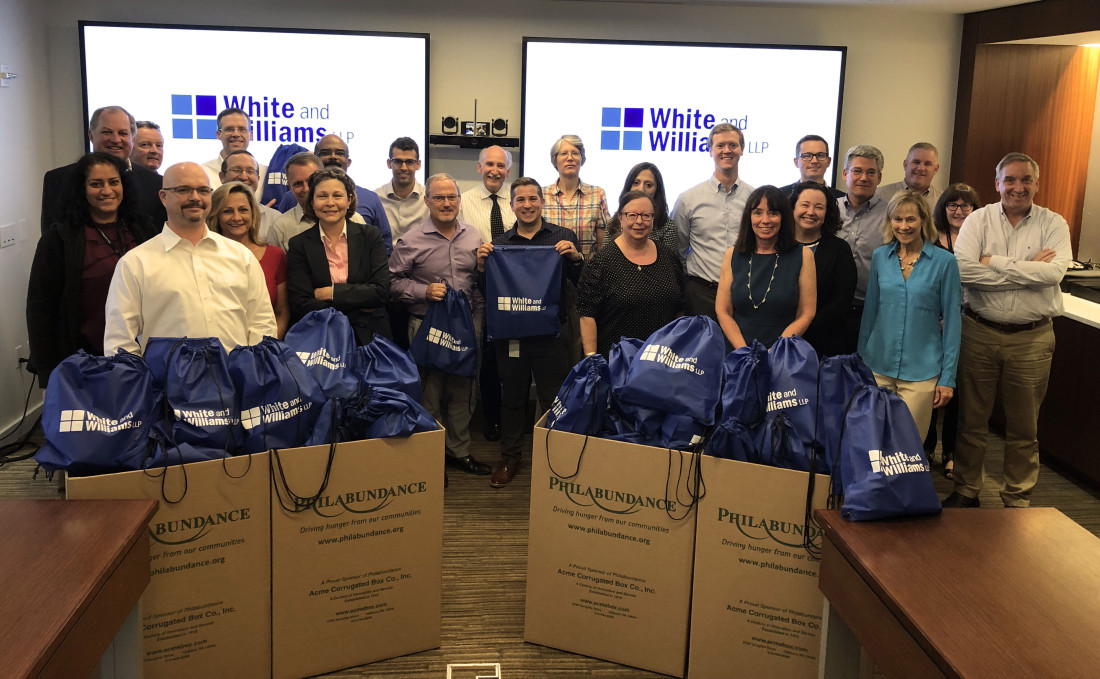 The Virginia Barton Wallace Award, established in 2006 in honor of White and Williams LLP's first female partner, is part of the firm's award-winning Women's Initiative - a program aimed at fostering and advancing the career of women in the law. The annual award is presented to a woman in business who, like the award's namesake, inspires other women to succeed with leadership and achievements.
At the event, Justice O'Connor related her pride to be in a room full of women attorneys in the inspiring City of Philadelphia, the birthplace of our government system. Her message encouraged all women to work hard, be smart, think clearly, and be generous with their time and efforts to make this nation a better place. Justice O'Connor also related her approach to her professional development — she did not just work for the money (although paying jobs were nice), rather, she worked because her work was worth being done.
After retirement, Justice O'Connor noted that civics education was not a focus of the education system. She felt strongly that every child needs to learn how our government works in order to make their voice heard. Justice O'Connor dedicated her time to this effort, which resulted in the development of a web-based education program, iCivics®. Today, Justice O'Connor inspires women as she continues to work for what she believes - educating every child in the United States to become engaged citizens and students through her program.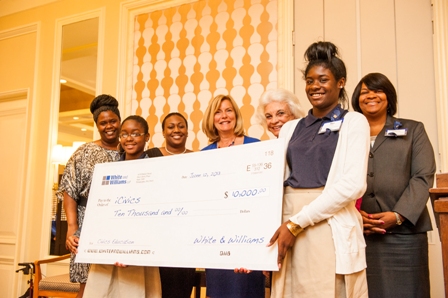 The Virginia Barton Wallace Award includes a $10,000 check to be presented to a charity in honor of Justice O'Connor, and iCivics® was selected to receive the donation.
Students from Spring Garden Elementary School, White and Williams' adopted school, accepted the donation to the iCivics® program on behalf of all students utilizing the program.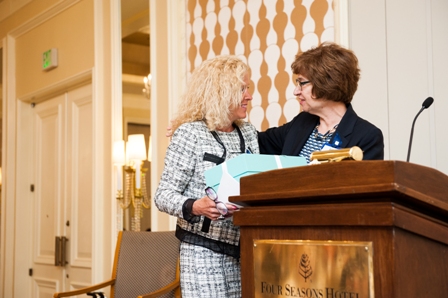 White and Williams also recognized Patricia A. Henry, Executive Vice President and Deputy General Counsel for Global Government and Industry Affairs for ACE Group Holdings, as being a trailblazer for women practicing law. Henry shared her advice that women need to speak up, have an opinion, say what they think, and follow through with ideas to be considered for executive positions predominantly held by men.
Past recipients of the Virginia Barton Wallace Award include Ambassador Nancy G. Brinker, Founder and CEO of Susan G. Komen for the Cure©,Emmy Award-winning journalist and radio personality Cokie Roberts, Pulitzer Prize-winning author and historian Doris Kearns Goodwin, and Philadelphia news anchor Renee Chenault-Fattah.
If you would like to receive additional news alerts, event notifications, or correspondences pertaining to this and other industry-specific topics, please sign up by visiting the Contact Us page. Be sure to provide your contact information, including email address, and list the areas of practice or industries for which you would like to receive information.
This correspondence should not be construed as legal advice or legal opinion on any specific facts or circumstances. The contents are intended for general informational purposes only, and you are urged to consult a lawyer concerning your own situation with any specific legal question you may have.