Print PDF
White and Williams Adopts Allentown Public Elementary School
Allentown, PA
September 8, 2014
White and Williams officially kicked off its "adoption" of Sheridan Elementary School, a K-5 school in the Allentown School District, on September 8 with a school-wide assembly. Platte Moring, Managing Partner of the Lehigh Valley office, announced the firm's two-year commitment to the school, and presented the firm's donation of one uniform shirt for each of the school's nearly 800 students fulfilling a need for the school and its students. The firm's engagement with Sheridan will continue with an investment of time and resources to support school initiatives.
"The entire school is excited to have White and Williams as a community partner this year," said Lisa Lesko, principal of Sheridan Elementary School. "The firm's generous donation of uniform shirts and supplies helps take some of the financial burden off of families, and the time spent with students helps them to realize their true potential and value."
Sheridan Elementary has a large percentage of economically disadvantaged students, roughly 56 percent greater than the state average.
"Supporting education and the future success of children in the Lehigh Valley is extremely important to the firm and me," said Nancy Conrad, Chair of the firm's Labor and Employment practice group. "By supplying uniform shirts, school supplies and classroom support, we are helping to augment the learning environment that is preparing these students for the future."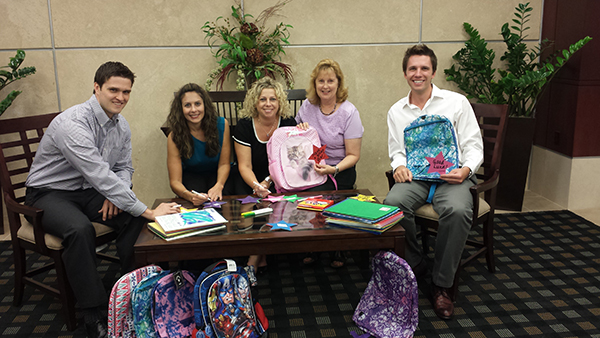 In support of the firm's donation, White and Williams lawyers and staff collected school supplies for Sheridan and presented them at the kick-off.
Over the next two years, White and Williams will work with Lesko and Sheridan teachers to determine support for key learning programs, mentoring, and other activities that will connect lawyers and staff with the students.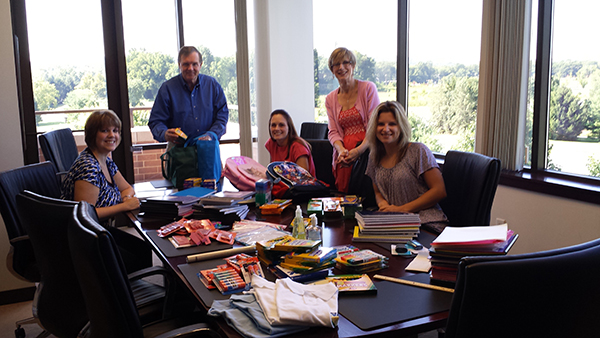 White and Williams launched its "Adopt a School" initiative in 2012 as a way to give back to the community, invest in education – specifically within the public school systems, which face multiple challenges, including funding that leaves schools like Sheridan Elementary in need of assistance – and provide a unique opportunity for lawyers and staff to engage with the students through the investment of time, finances and resources. In 2014, the firm expanded its initiative to Allentown and New York.
Please click here to view the news coverage from WFMZ - Channel 69.
If you would like to receive additional news alerts, event notifications, or correspondences pertaining to this and other industry-specific topics, please sign up by visiting the Contact Us page. Be sure to provide your contact information, including email address, and list the areas of practice or industries for which you would like to receive information.
This correspondence should not be construed as legal advice or legal opinion on any specific facts or circumstances. The contents are intended for general informational purposes only, and you are urged to consult a lawyer concerning your own situation with any specific legal question you may have.