Print PDF
Attorneys
Practice Areas
The Legal Intelligencer Names Wes Payne an "Unsung Hero" for Pro Bono Work
February 22, 2012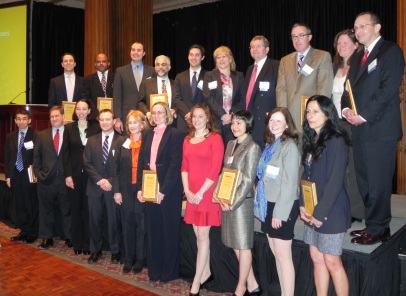 The Legal Intelligencer named Wes Payne (top row, 2nd from left) as an "unsung hero" for his dedication and service to the pro bono community. Wes has provided 258 hours of pro bono service assisting clients with an array of matters including veterans related issues, homeless, social security and mortgage foreclosure matters.
The Legal reached out to law firms, public interest groups and bar associations from across the state asking for nominations for possible candidates. Wes was one of 22 people selected for the distinction statewide.
Wes and the other winners will be honored during a breakfast ceremony at the Crystal Tea Room in Philadelphia on April 12, 2012.
If you would like to receive additional news alerts, event notifications, or correspondences pertaining to this and other industry-specific topics, please sign up by visiting the Contact Us page. Be sure to provide your contact information, including email address, and list the areas of practice or industries for which you would like to receive information.
This correspondence should not be construed as legal advice or legal opinion on any specific facts or circumstances. The contents are intended for general informational purposes only, and you are urged to consult a lawyer concerning your own situation with any specific legal question you may have.