Print PDF
Platte B. Moring, III Honored by the Boy Scouts of America Minsi Trails Council
February 12, 2015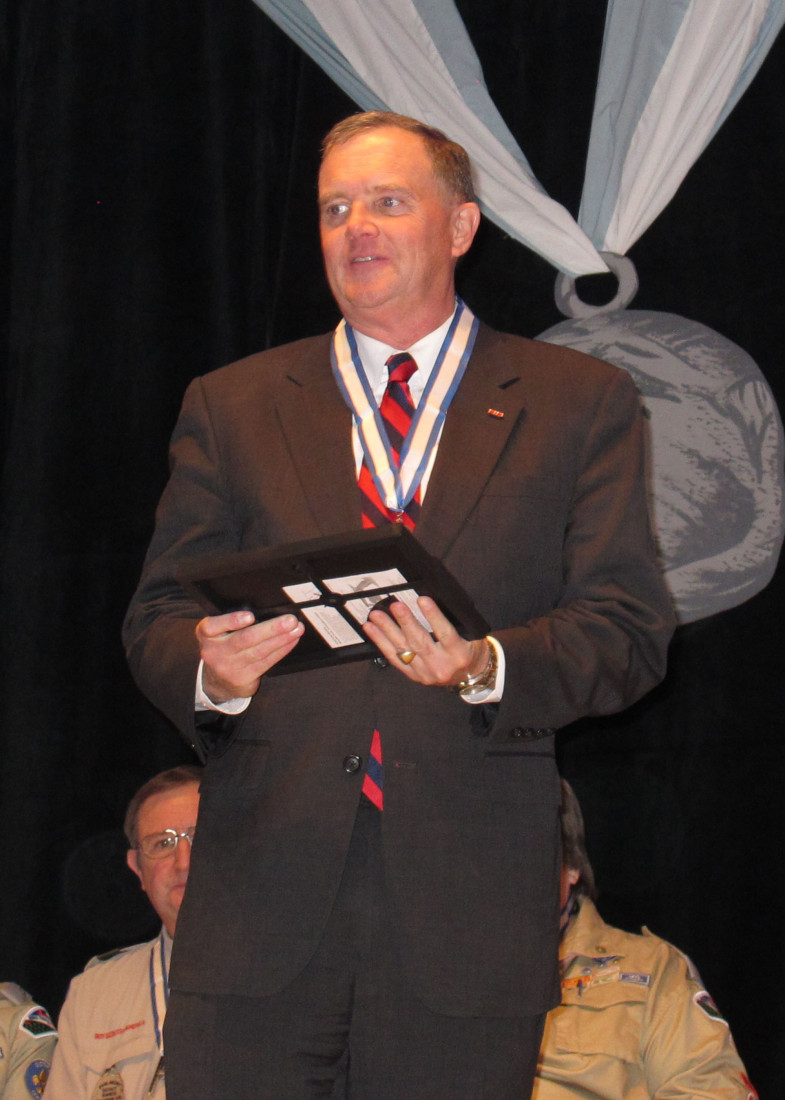 Platte B. Moring, III was honored by the Boys Scouts of America Minsi Trails Council with the Silver Beaver Award, a council-level distinguished service award. The Silver Beaver Award is presented to those who implement the Scouting program and perform community services through hard work, self-sacrifice, dedication and many years of service. It is given to those who do not actively seek it.
Platte's involvement in Scouting began in 1962 as a Cub Scout in Allendale, NJ. In 1967, he became of Boy Scout with Troop 107 in Allentown, PA. As a Boy Scout, Platte attended the 1971 National Jamboree and the 1973 World Jamboree in Japan. He also served on the staff of Junior Leader Training in Minsi Trails Council for three years. Platte became and Eagle Scout in 1971.
From 1985-1987, while serving as a US Attorney with the Department of Justice in Washington, DC, Platte also served as an Assistant Scoutmaster for Junior Leader Training in the National Capital Area Council. After returning home to Allentown in the 1990s, Platte served on the Trexler District Advancement Committee for three years.
In 2006, Platte became a Minsi Trails Council Executive Board Member and has served as Chair of the Council Advancement Committee since 2007. In this capacity, Platte organizes the annual Eagle Scout Recognition Dinner and advancement of all Scouts.
If you would like to receive additional news alerts, event notifications, or correspondences pertaining to this and other industry-specific topics, please sign up by visiting the Contact Us page. Be sure to provide your contact information, including email address, and list the areas of practice or industries for which you would like to receive information.
This correspondence should not be construed as legal advice or legal opinion on any specific facts or circumstances. The contents are intended for general informational purposes only, and you are urged to consult a lawyer concerning your own situation with any specific legal question you may have.