Print PDF
Not Your Ordinary Work Party; Lawyers Pitch In and Clean Up Masterman School
Masterman School (Philadelphia, PA)
April 22, 2012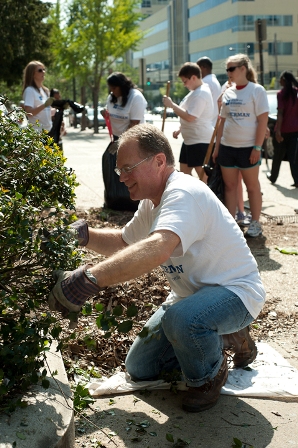 More than 26 White and Williams volunteers joined families of students at Masterman School on Saturday, April 21, 2012 for a work party. Volunteers landscaped, painted the interior of the school and cleaned the library.
The hard work was rewarded with a pizza lunch provided by the Home and School Association.
Saturday's work party is one of the many activities White and Williams has in store for students and the school since getting involved with an "adoption" in March.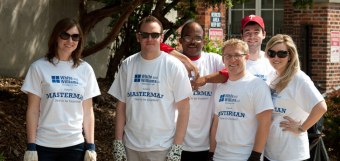 Next up, the firm will be awarding three scholarships to graduating seniors in May. Additionally, the firm will host an intern over the summer.
If you would like to receive additional news alerts, event notifications, or correspondences pertaining to this and other industry-specific topics, please sign up by visiting the Contact Us page. Be sure to provide your contact information, including email address, and list the areas of practice or industries for which you would like to receive information.
This correspondence should not be construed as legal advice or legal opinion on any specific facts or circumstances. The contents are intended for general informational purposes only, and you are urged to consult a lawyer concerning your own situation with any specific legal question you may have.