Print PDF
Attorneys
Practice Areas
Nancy Conrad Participates on Federal Practice Panel with Area Judges
The Impact of the 2011-2012 Term of the Supreme Court of the United States on Federal Practice
May 29, 2013
The PBA Federal Practice Committee partnered with PBI and the Montgomery Bar Association to provide a CLE program, "The Impact of the 2011-2012 Term of the Supreme Court of the United States on Federal Practice." Nancy Conrad, Chair of the Labor and Employment Group, was a panelist. Nancy is Vice Chair of the PBA Federal Practice Com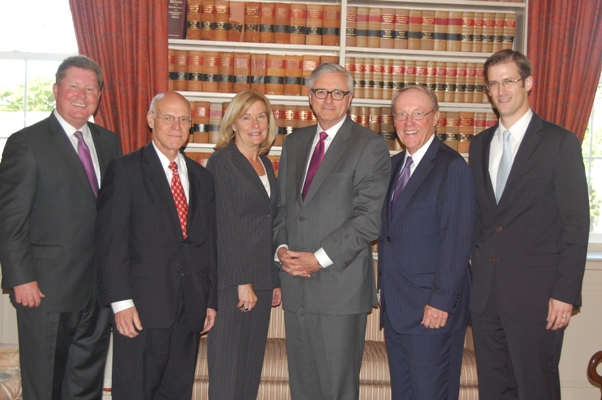 mittee.
The program also featured Hon. D Michael Fisher, U.S. Court of Appeals for the Third Circuit and PBA Federal Practice Committee Chair, Hon. Lawrence F. Stengel and Hon. Joel H. Slomsky, both of the U.S. District Court for the Eastern District of Pennsylvania, and panel moderator Mark A. Kearney, of Elliott Greenleaf & Siedzikowski, P.C. An update on the 2012-2012 U.S. Supreme Court term was provided by Gregory S. Voshell, of Elliott Greenleaf & Siedzikowski, P.C.
If you would like to receive additional news alerts, event notifications, or correspondences pertaining to this and other industry-specific topics, please sign up by visiting the Contact Us page. Be sure to provide your contact information, including email address, and list the areas of practice or industries for which you would like to receive information.
This correspondence should not be construed as legal advice or legal opinion on any specific facts or circumstances. The contents are intended for general informational purposes only, and you are urged to consult a lawyer concerning your own situation with any specific legal question you may have.