Print PDF
Attorneys
Practice Areas
Gary Biehn Presents Company of the Year Award at World Trade Centers Day Awards and Celebration
May 10, 2016
The World Trade Center of Greater Philadelphia held its 14th Annual World Trade Centers Day Awards and Celebration on Wednesday, May 4, 2016. Gary Biehn, Chair of the China Business and International Groups, serves as Chairman of the World Trade Center of Greater Philadelphia, and had the distinct honor of presenting the Pennsylvania Company of the Year Award to firm client Bradford White Corporation. Executive Vice President and COO Bruce Carnevale accepted the award on behalf of the Ambler, PA based company. White and Williams' Managing Partner, Patti Santelle, as well as lawyers Meredith Bieber, David Creagan, Bob Devine, and Amy Vulpio were also in attendance.
The World Trade Centers Association, in cooperation with the United Nations, chartered a day to be recognized internationally as World Trade Centers Day. Each year, the World Trade Center of Greater Philadelphia organizes an evening to celebrate the global achievements of regional companies and the contribution to economic growth and prosperity made by World Trade Centers across the globe.
In addition to Bradford White, Sunhillo Corporation was honored as New Jersey's Company of the Year. The Global Business Leadership Award was presented to Gerard H. Sweeney, President, Chief Executive Officer and Trustee of Brandywine Realty Trust.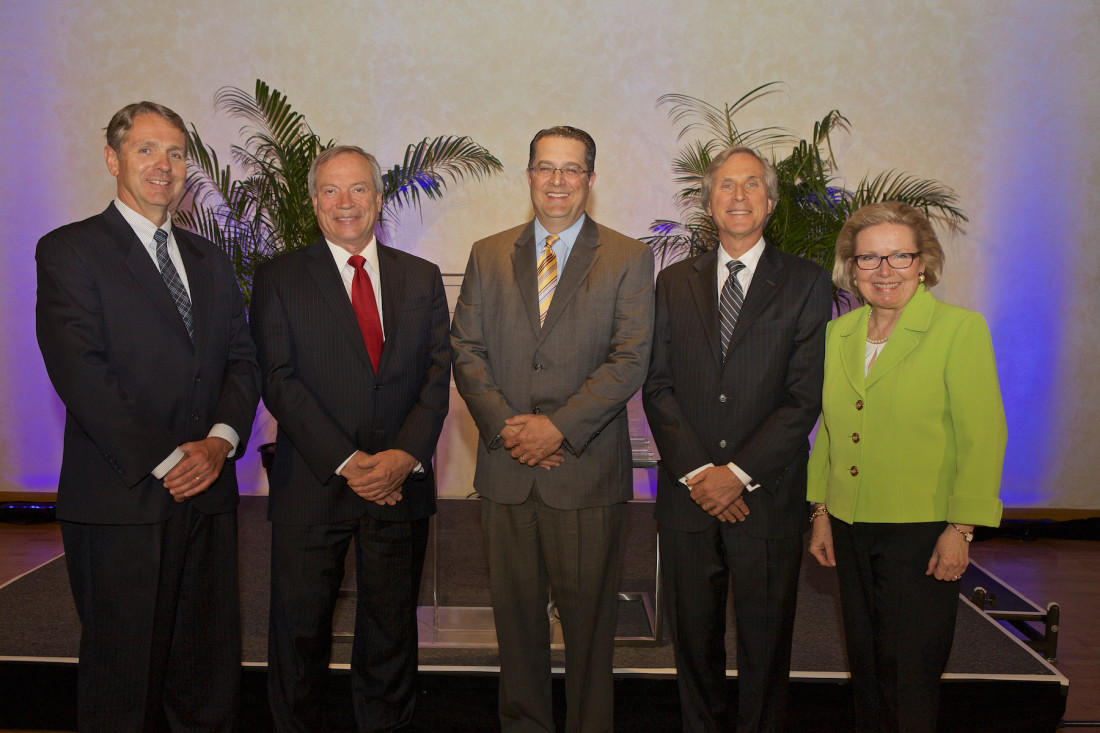 Pictured above (from left to right): Gary Biehn, Partner, White and Williams LLP; David Whitman, President and COO, Sunhillo Corporation; Bruce Carnevale, Executive Vice President and COO, Bradford White Corporation; Jerry Sweeney, President, CEO and Trustee, Brandywine Realty Trust and Chairman, Philadelphia Regional Port Authority; Linda Conlin, President, World Trade Center of Greater Philadelphia.
If you would like to receive additional news alerts, event notifications, or correspondences pertaining to this and other industry-specific topics, please sign up by visiting the Contact Us page. Be sure to provide your contact information, including email address, and list the areas of practice or industries for which you would like to receive information.
This correspondence should not be construed as legal advice or legal opinion on any specific facts or circumstances. The contents are intended for general informational purposes only, and you are urged to consult a lawyer concerning your own situation with any specific legal question you may have.