Print PDF
Ed Beitz Receives Award from the Philadelphia Association of Defense Counsel
June 30, 2014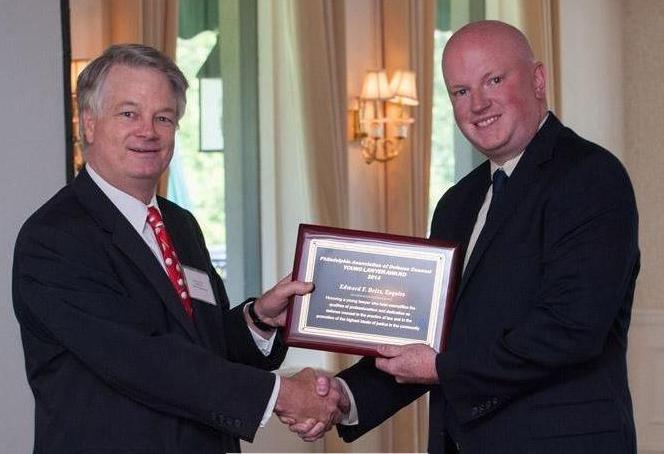 Ed Beitz, associate in the Healthcare Group, received the 2014 Young Lawyer Award from the Philadelphia Association of Defense Counsel. The PADC is a professional organization for attorneys practicing in tort and insurance law and is recognized as a major advocate and participant in pro bono programs, professional development, and in assisting in efforts to improve the court system. The award is given annually to a young lawyer who best exemplifies the qualities of professionalism and dedication as defense counsel in the practice of law and in the promotion of the highest ideals of justice in the community.
Ed focuses his practice on medical malpractice defense, representing doctors, nurses and hospitals at the trial and appellate levels. He is committed to the Philadelphia legal community and currently serves as Chair of the Young Lawyers Division of the Philadelphia Bar Association.
If you would like to receive additional news alerts, event notifications, or correspondences pertaining to this and other industry-specific topics, please sign up by visiting the Contact Us page. Be sure to provide your contact information, including email address, and list the areas of practice or industries for which you would like to receive information.
This correspondence should not be construed as legal advice or legal opinion on any specific facts or circumstances. The contents are intended for general informational purposes only, and you are urged to consult a lawyer concerning your own situation with any specific legal question you may have.