Print PDF
White and Williams Lehigh Valley Office Moves to New "Green" Building
2010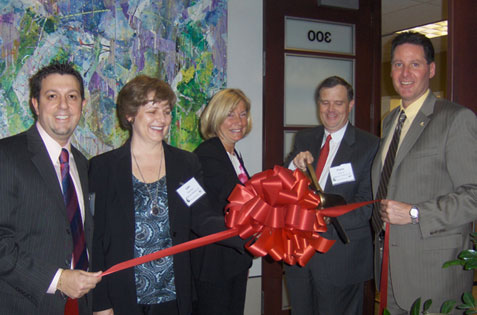 Philadelphia – White and Williams Lehigh Valley office has moved into new office space in Center Valley, Pa. The new building, which is LEED Silver certified, features "green" capabilities that helps cut down on use of water, energy, electric, and waste. The 10-attorney office, along with support staff, officially opened doors from the new location on December 21, 2009.
For the past 20 years, White and Williams attorneys have been serving clients in the Lehigh Valley from our Allentown location with a variety of legal needs from different practice areas including commercial litigation, workers' compensation, labor and employment, and insurance defense.
"The new, 'green' Center Valley office, which is more centrally located, will allow us to represent our clients with the highest-level of service for years to come," said Platte Moring, Managing Partner of the Lehigh Valley office.
The new mailing address is:
Lehigh Valley Office
3701 Corporate Parkway
Suite 300
Center Valley, Pennsylvania 18034
Main Phone: 610.435.8414
Main Fax: 610.435.8420
If you would like to receive additional news alerts, event notifications, or correspondences pertaining to this and other industry-specific topics, please sign up by visiting the Contact Us page. Be sure to provide your contact information, including email address, and list the areas of practice or industries for which you would like to receive information.
This correspondence should not be construed as legal advice or legal opinion on any specific facts or circumstances. The contents are intended for general informational purposes only, and you are urged to consult a lawyer concerning your own situation with any specific legal question you may have.