Print PDF
2013 Coverage College®
October 3, 2013
The seventh annual White and Williams LLP Coverage College® is coming to the Pennsylvania Convention Center on October 3, 2013. The College provides an opportunity for insurance claims professionals to engage in a rigorous study of a diverse insurance coverage curriculum. Last year's Coverage College brought together 500 students representing 150 companies from 19 states.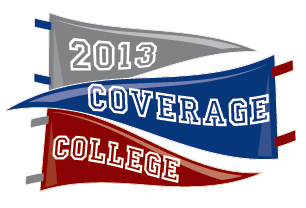 Students can choose from 16 Masters Classes taught by experienced White and Williams lawyers. In addition, General Sessions will address: the most talked-about topic in coverage circles today - the ALI's "Principles of the Law of Liability Insurance" and renowned policyholder counsel will discuss the most prevalent mistakes and miscalculation made by insurers and their counsel.

The College also includes breakfast, lunch, two breaks and a cocktail reception, allowing students to interact and engage with the faculty, fellow students and sponsors throughout the day.

Be sure to join us after classes conclude for the cocktail reception and roll the Coverage College dice for a chance to win $25,000 (and learn about how this is related to insurance)!

Students at last year's Coverage College had this to say about their day on campus:
• "Each year the program is better and focuses on cutting edge issues."
• "The courses spark good conversation."
• "This is the one event every year that I never miss."
• "This forum mixes relevant updates with good networking."

Be sure to register today! We look forward to seeing you back at school this Fall.
Space for Coverage College is limited and has "sold out" every year.

If you'll be in town early, please join us at the Coverage College Eve Cocktail Party!
When
Thursday, October 3, 2013
8:00 AM - 5:00 PM
Where
Pennsylvania Convention Center
1101 Arch Street
Philadelphia, Pennsylvania 19107
Coverage College Registration Website
Recognizing Our 2013 Sponsors
Featured Lunch Sponsor

Dean's Circle