Pete Mooney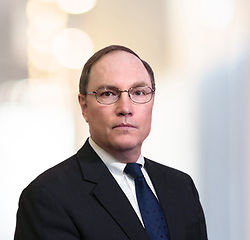 Pete Mooney is Co-Chair of the Pro Bono Committee. His bio is available here.
How did you select an organization to support? What would you want someone to know about the organization?
I have served as a volunteer attorney with The Support Center for Child Advocates for 30 years. The Support Center's mission is to provide legal assistance to abused and neglected children in the Philadelphia Family Court system, and the child welfare system in general. That mission is obviously both important and laudatory, two keys in selecting an organization to support. The volunteer should know and feel strongly about the mission of the organization and agree with the means and methods the organization uses to achieve its goals.
It is also important for the volunteer to either know or have an interest in mastering the area of law in which the organization operates. The volunteer need not already be familiar with the area of law involved if the organization can provide the necessary education and guidance to the volunteer. The Support Center, for example, provides frequent comprehensive training sessions for prospective and current volunteers and equips the volunteer with the knowledge and resources to properly handle a case.
A prospective volunteer should also learn about the organization's structure and staffing to ensure that adequate support exists to allow effective and efficient work to be performed for the organization. In addition to an active and experienced Board of Directors, the Support Center has a staff of experienced attorneys and social workers to educate and guide the volunteer in representing child clients in the child welfare system, which is complex, and to deal with unfamiliar legal and practical issues that arise. Our firm's Support Center practice group also serves as a resource to discuss cases and issues that are presented by particular cases.
What advice do you have for lawyers who want to get involved in pro bono service?
To become involved in pro bono work, a good first step is for the lawyer to inquire within his or her firm about the work currently being done by the firm's lawyers for the various pro bono organizations in their region. These organizations can be readily identified at White and Williams by consulting with the Pro Bono Committee. Discuss with other attorneys their experiences with the organizations they support and get their thoughts about the time involved, the area of law at issue and the personal opinions of the attorneys as to whether their work is effective, efficient and satisfying. It sometimes makes sense for the prospective volunteer to join an organization together with a colleague or client and even share work on cases to provide an additional level of comfort as the volunteer ventures into pro bono work.