Daria Janka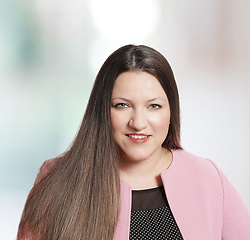 Daria Janka is an Associate in the Cherry Hill office. Her bio is available here.
Tell us about your recent pro bono experience.
I volunteer my time to Philadelphia VIP to help qualified individuals receive legal help when they are trying to obtain a divorce or battling custody issues.
Why is pro bono service important to you?
Often, the people who are struggling to navigate an already confusing system are immigrants, like myself. It is important for lawyers to serve low-income and otherwise marginalized people, and communities pro bono so that a person's income or status is not a barrier to fair representation in the court system. The immigrant individuals I represent have language and cultural barriers which impact their ability to fully understand the ramifications of critical decisions that affect them and their children for a long time in the future. By providing help and counsel along the way, I am able to guide my clients through the process and ensure they are making informed decisions in these very personal and important matters.
How did you select an organization(s) to support? What would you want someone to know about the organization(s)?
I selected Philadelphia VIP because it presented an opportunity to help people during an emotional and sensitive time in life. Philadelphia VIP also provides support and guidance to the law practitioner venturing out of their comfort zone to help people in need.
What value does pro bono service provide you and your clients?
When I was granted the privilege of practicing law, I then accepted the responsibility to do my part in providing pro bono help to people who need access to justice. It gives me a tremendous amount of personal satisfaction to take a client's case and provide them equal footing with their adversary, who are often represented by counsel. Evening the playing field in this way helps bring about a just result.
Why should other lawyers get involved in pro bono service?
If you want to do something good, why not start with helping others in need to maintain the minimum level of basic needs such as governmental benefits, income, shelter, utilities, child support and physical protection?
What advice do you have for lawyers who want to get involved in pro bono service?
Select the organization that deals with people and problems you are passionate about. It will make you a much more effective advocate, even if you are veering out of your comfort zone.