Candace Centeno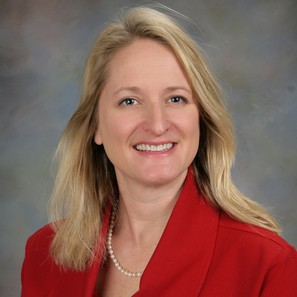 Associate, Litigation, 1993 - 2006
Currently Professor of Legal Writing at Villanova University School of Law
With the firm for 13 years, Candace left in 2006 to become a Professor of Legal Writing at Villanova University School of Law. In this position, she teaches first-year law students legal analysis, writing, and oral advocacy and upper level students a medical malpractice course.
Q: Describe your current position.
A: I am a full-time Professor of Legal Writing, teaching first-year law students legal writing, analysis, and oral advocacy. Due to my experience, I am able to share practical scenarios in the classroom, which helps my students learn in a more interesting way. This semester, I will also be teaching a medical malpractice course to upper level students
I have also taken a leadership role within the national legal writing community. I have organized two national three-day conferences for the Legal Writing Institute, which is a nonprofit organization that is dedicated to improving legal writing, scholarship, and analysis and has 2,800 members from almost every state and 38 countries. I was also recently elected to the Board of the Legal Writing Institute. As a Board member and treasurer, I enjoy getting involved in the national community that is the focus of my career.
This past year, Villanova Law School started a healthcare law concentration and I welcomed the opportunity to teach an upper-level medical malpractice course. Teaching this course is exciting because I will be able to share my White and Williams' medical litigation experience with my students. I'm looking forward to the opportunity to teach the strategy and law I focused on while practicing law.
Q: How did your time at White and Williams help you prepare for this role? What skills did you develop at White and Williams that help you in this position?
A: The transition went well since I teach a skills-based class. The writing of memos and motions, as well as oral advocacy and professionalism, that I learned at White and Williams were a natural fit into my classroom and that helped me easily transition into teaching. For my new upper-level class, the knowledge and base of information I developed at White and Williams will allow me to bring the information to life with my stories and strategy. I'm able to not just teach my students the law, but also how to look at medical records and how to develop a case.
Q: Who were your mentors at White and Williams?
A: When I started at White and Williams I didn't have a mentor. However, during my first week, Steve Levy walked into my office and asked what I was doing and who my mentor was. I replied that I didn't have a mentor and he immediately responded, "Now you do."
He was a great mentor, and my supervising partner, until I moved to the healthcare department. Steve showed me how to take depositions and other practical tasks that we didn't learn in law school.
I had many mentors during my time in the healthcare department, in particular Don Ladd, Dick Kolb, and Marcy Landis. They were wonderful mentors because they provided guidance, but also knew when to give me independence to further develop my knowledge base and skill set.
Q: What was your favorite memory from your time at White and Williams?
A: I have two favorite, non-work related memories from White and Williams. Almost every day many of the partners and associates in my department ate lunch together. During lunch we usually didn't talk about work, but rather about our families, current events, etc. It was one of the things that made working at White and Williams really enjoyable. My second favorite memory is the holiday cookie bake-off competitions where we all competed for the coveted best cookie awards.
Q: How do you give back to the community?
A: One thing I really loved about White and Williams was the encouragement I received to participate in pro bono work. Today, I always have at least one active pro bono case for the Support Center for Child Advocates in Philadelphia. I also volunteer my time as a Senior Hearing Officer for the Disciplinary Board for Disciplinary Matters.