Women's Initiative
White and Williams is committed to recruiting, retaining and advancing our women lawyers. The Women's Initiative was established to enhance the professional and personal development of our women lawyers and to foster their success in the workplace, in the community and in their lives.
The Women's Initiative is guided by a steering committee who works to develop educational programs, networking opportunities and charitable activities that help to foster a supportive and inclusive workplace.
Ask the Women of White and Williams
We asked women partners to share significant moments in their careers and advice for young female lawyers.
Tell Us About a Significant Moment in Your Career.
Rosemary Schnall, Partner, Healthcare Group

An important moment in my career was when as an associate I was asked by a senior partner, who was my mentor, to accompany him the to the deposition of our client, the main defendant in a complex case. The plaintiffs' attorney was very experienced and I had not yet presented a defendant-physician for deposition in a medical malpractice case. The morning of the deposition, I learned that I would be presenting our client for deposition. That's when I knew that I had the confidence of a senior partner and the client.
Patti Santelle, Managing Partner

A significant moment in my career was being elected the Chair of White and Williams. It was a challenging time for the firm and for me personally because the former Chair, who was my mentor and long-time partner and closest friend at the firm, had died suddenly – but it was significant to have the support of the Executive Committee, as well as the partners and so many other folks around the firm, the clients and the legal community.
Debbie Sandler, Partner, Labor and Employment Group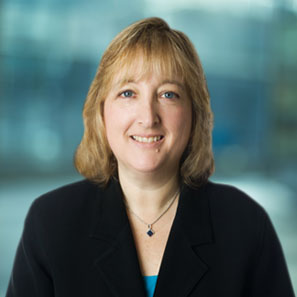 A significant moment in my career was when I successfully argued before the New Jersey Supreme Court in a case where the ability of employers to impose non-compete agreements was at issue. On a more personal note, one moment that stands out is being voted into the Partnership while on maternity leave with my second daughter.

Anna Bryan, Partner, Healthcare Group

An experienced Judge and clerk told me it was terrific to watch a woman who had quiet confidence, professional demeanor and skill try a high-exposure and contentious case. Both were also highly complementary of team member Mary Dixon Levy (now a law school Professor) and continue to ask about her. The positive comments and recognition of the team helped me go into my next trial with a positive mindset.
Kim Kocher, Partner, Appellate Group

It was not a specific moment, but the time as an associate that I began having direct client contact. It made a difference, especially with insureds, to know who we were representing. It took the practice from the abstract to the real.


How Has the Practice of Law Changed in the Years You've Been Practicing?
Lori Smith, Co-chair Corporate and Securities Group

It is completely different in so many ways – it has become much more of a business, with greater emphasis on marketing and business development – it isn't enough to be a great technical lawyer. The practice also became more of a 24/7 job – I attribute all of these changes in large part to technology, which has (a) made it easier to compete (we now compete against lawyers nationally and internationally instead of locally, not only because of ease of communications but because of access to broad-based online resources), (b) made lawyers and clients more mobile, and (c) commoditized some of our work. It also has become more demanding with a sense that response times can be (and have to be) immediate because of email, smartphones and other communication tools.
What Advice Do You Offer Young Female Lawyers?
Nancy Conrad, Chair, Labor and Employment Group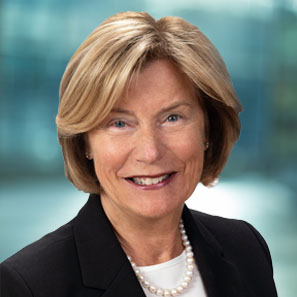 When I walk into a court room, a board room, or a mediation, my goal, when appropriate for the context, is to take control of the environment. Control does not mean talking in a loud manner, acting in an aggressive way or sitting at the head of the table. It means waiting for the right moment, to seize it and to speak with absolute confidence and authority. You are able to gain that confidence and authority when you are so prepared that you do not have to look at your notes, pick up a file or push paper. Engage the audience with your clear, articulate and persuasive argument, presentation and position. Preparation is an essential key to success.
Patti Santelle, Managing Partner

I would tell a young female attorney the same thing I would tell a young male attorney, which are the same traits that I attribute to my own success: Work hard to develop strong, important client relationships; work hard to gain the respect of colleagues; and always be prepared and responsive.

Some advice specifically for female attorneys is to not ever change your personality or feel that you have to be something different to succeed. I generally have a smile on my face, and maintain as positive an attitude as possible in the office — when I was an associate at another firm, a partner went to the trouble of submitting a written evaluation form on me solely for the purpose of saying that he/she appreciated that I always had a smile on my face. There is nothing wrong with being friendly as well as feminine and no need to act like someone you are not in order to succeed.
Who Were Your Mentors When You Began Your Career?
Nancy Sabol Frantz, Partner, Real Estate and Finance Groups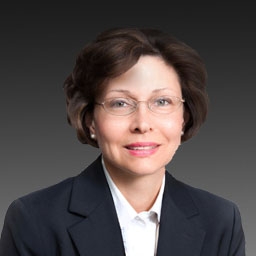 Since the beginning of my career, I have tried to model myself after a true trail blazer, Antoinette R. Stone. Although not an "official" mentor, she advised me on how she was able to be both a successful first-chair, full-time litigator respected by her clients and peers as well as an attentive and involved mother. She encouraged not only me, but many of my female colleagues to assert ourselves in our own unique way and to remain true to ourselves.
How Do You Mentor Others?
Lori Smith, Co-chair Corporate and Securities Group

I like to give young lawyers as much responsibility and leeway as possible. I think that they can only grow by being forced to think and make decisions for themselves. I, of course, provide a lot of supervision, and try to teach through actively engaging in a dialogue regarding drafts and projects, So, for example, I always want junior lawyers to take ownership of a project and attempt to draft complicated documents and concepts even if I know I will have to re-write something so that I can show them by example why I think certain revisions are necessary. I also try to include junior lawyers in meetings and conference calls (and let them actively participate, not just observe) – I want them to always be thinking and trying to add value and I want clients to recognize that they add value and feel comfortable dealing with them directly.
---

White and Williams' Women's Initiative celebrates an integral part of our firm's history while serving as a foundation for nurturing the careers of our women lawyers. Our story begins with Virginia "Ginny" Barton Wallace. She earned her undergraduate degree from Wellesley College and then took an internship position at the Saturday Evening Post in Philadelphia. During World War II, Ginny rose to the rank of 1st Lieutenant, while serving with the Women's Army Air Corps. She attended the University of Pennsylvania Law School and earned her law degree in 1950. After graduation, Ginny joined White and Williams, and in 1961, went on to become the first female partner at the firm and one of the first in the City of Philadelphia.
As a tribute to Ginny's legacy, our Women's Initiative serves as a critical component of our firm's retention, recruitment and business development efforts. The programs found within our Women's Initiative aim to create and maintain a dynamic work environment that fosters the advancement and success of the women within the firm. One of those programs is our Virginia Barton Wallace Award breakfast, an event that honors a woman in business who, like Ginny, has used her leadership and passion to inspire other women to succeed.
Additionally, through professional and personal cultivation and development, our women lawyers are wired into the business community. Our women lawyers host, and speak at, educational and networking events that touch on a variety of topics including work/life balance, opportunities for career development and advancement and legal issues pertaining to business owners including tax and intellectual property.
Our women lawyers hold leadership positions and are active members of internal and external organizations including:
Athena PowerLink
Community Advisory Board of the CancerCare Community of Greater Lehigh Valley
Lehigh Valley Women's 5K Classic
Members of key firm management
National Association of Female Executives
National Association of Women Business Leaders (NAWBO)
Practice group leaders
Professional Women's Roundtable
Women's Business Council of the Greater Lehigh Valley Chamber of Commerce
Women's World Banking
Our firm and our lawyers have been recognized for the Women's Initiative program. Some of those honors include:
The firm was recognized by the Pennsylvania Bar Association's Commission on Women in the Profession
Partner Patti Santelle received the Scarlet Oak Meritorious Service Award by Rutgers University for her contributions as an alumni leader and student mentor at the Rutgers-Camden School of Law
Partners Gale White and Lori Kachmar have been named among the Top 50 Female Lawyers in Pennsylvania by Law and Politics magazine
Partner Nancy Conrad was the recipient of the "Take the Lead" award from the Girl Scouts and the "Athena Award" from the Greater Lehigh Valley Chamber of Commerce